After a long Easter weekend the markets were very active today and the USD was on its back foot.  As the session progressed the EUR broke higher and began a move toward 1.0700.  After a familiar "W Pattern" formed, a long EUR position was taken with a stop loss below the previous 2 candles' double bottom.  With a daily target just under 107.00 we rode the trade higher through yesterday's high and closed it early in the U.S. session as a candle closed at our target.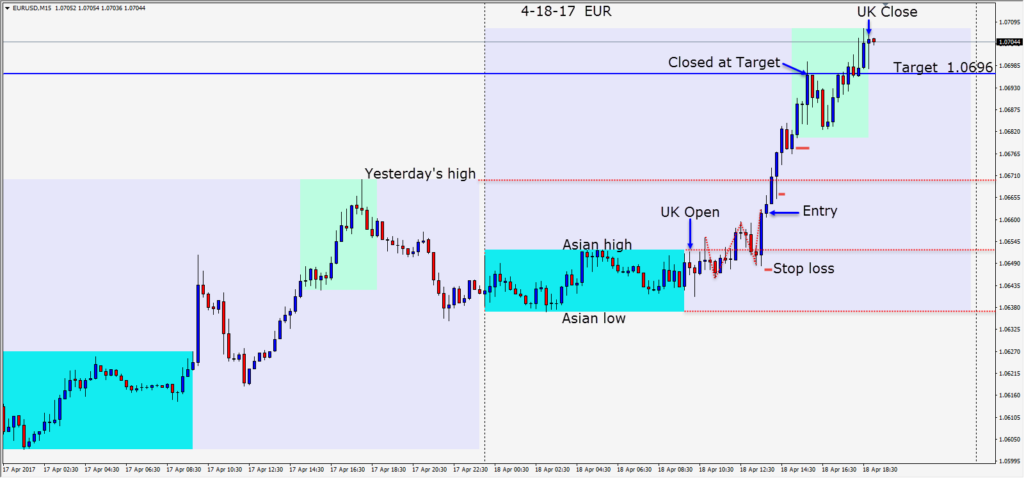 The EUR will remain sensitive to the French election first round outcome this Sunday and with Britain now having an election on June 8th, the EURGBP will continue to be a worthwhile pair to keep an eye on.  The announcement by P.M. May today has been positive for the GBP.
Trade cautiously as we continue through the geopolitical volatile period.
Good luck with your trading!