Despite a continuation of strong economic numbers reflecting the strength of the U.S. economy, the USD continues to slip and the USD index moved down to 100.50 area today.
The first candle of the U.K. session saw the USDJPY drop 27 pips but it went sideways for the most of the session drifting a bit lower before the U.S. Open.  It moved up at the opening and continued until 30 minutes after the economic releases…then began to move down.  We went short after price failed to close above yesterday's low…witha 23 pips stop loss for a potential 51 pips to our Target.  Price moved down to our Target without our profit target getting executed due to the spread.  As price came back we manually exited as European trader finished for the day.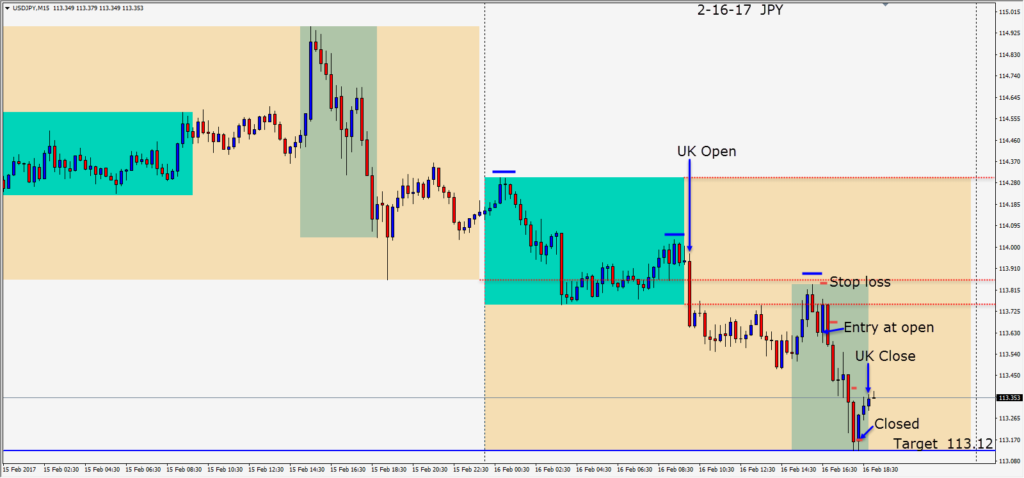 With the media focusing on President Trump's administration issues as opposed to optimism about his pending fiscal policies, and the hawkish sounding Fed, traders seem to be quick to sell the USD.
Tomorrow we have retail sales m/m for the U.K. but no U.S. economic releases.
Good luck with your trading!