It's always interesting when we see a big move before a major economic news release, as we saw today with the GBPUSD and EURGBP.   Who knew?
I'm including the GBPUSD and the EURGBP for comparison.  The GBPUSD began to sell off sharply 45 minutes into the UK session.  The EURGBP moved down for 30 minutes luring in breakout traders then reversed and moved strongly upward in advance of the UK Retail Sales release.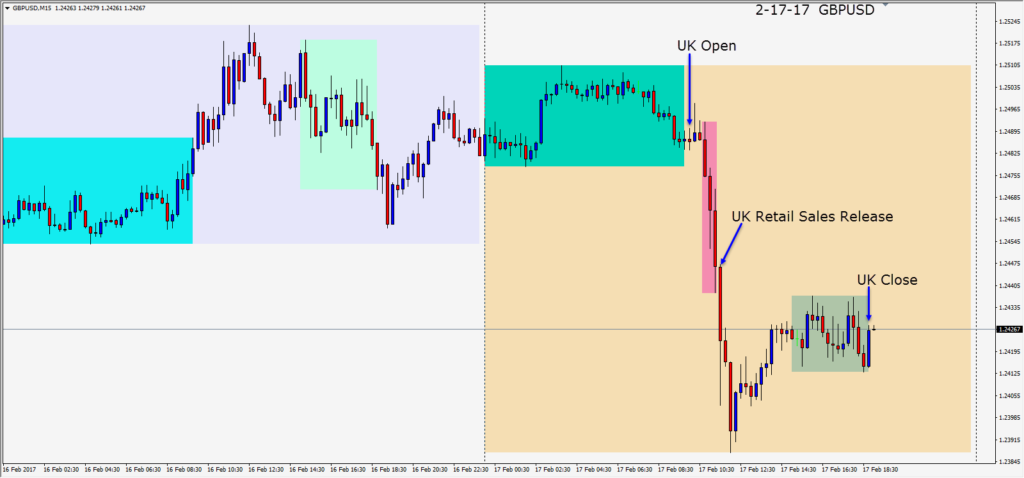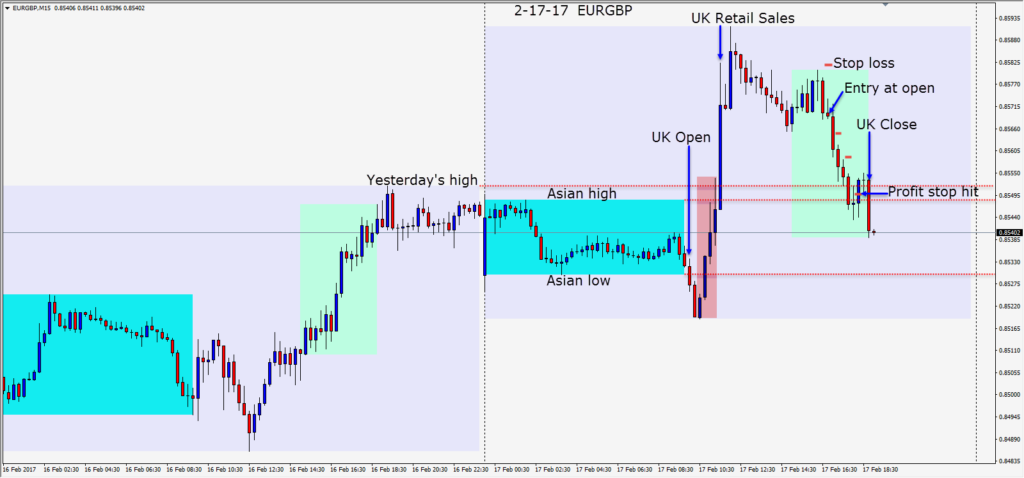 The safer way to trade this today was to wait for the U.S. session.  Price had come off its high in the EURGBP…risen as the U.S. session got underway before making a lower high and a 3 candle reversal.  A short was taken with a stop loss above the U.S. session high.  Price moved down to test the familiar levels of yesterday's high and the Asian session high.  As price bounced upward after testing its Asian high our profit stop is hit and we were finished for the week.
Monday is a holiday in the U.S. and overall it's a fairly light week for U.S. economic news releases.  The USD was a little stronger on Friday but it may be a slow grind higher with turbulence going forward until we have a better idea as to the new fiscal policies of President Trump.  The market may move its attention more toward Europe next week but we will have to wait and see.
Good luck with your trading and enjoy your weekend!