The EUR has had difficulty staying above the 1.0765 area today.  After it ran into sellers leaving two long wicky candles,  a short is taken requiring only a 13 pip stop loss for a potential 65 pips to our Target of 1.0691.
Price didn't drop as far as I would have liked but it dropped quickly, had a small bounce at the Asian high, and descended further, before hitting our profit stop and the USD weakness continued.  Although the EUR has been moving up this year so far, it may not take much to send it back toward last year's lows.  Once the market begins to focus on the pending elections in Europe this year, I think the selling will resume.  It's had a very good month to start the year.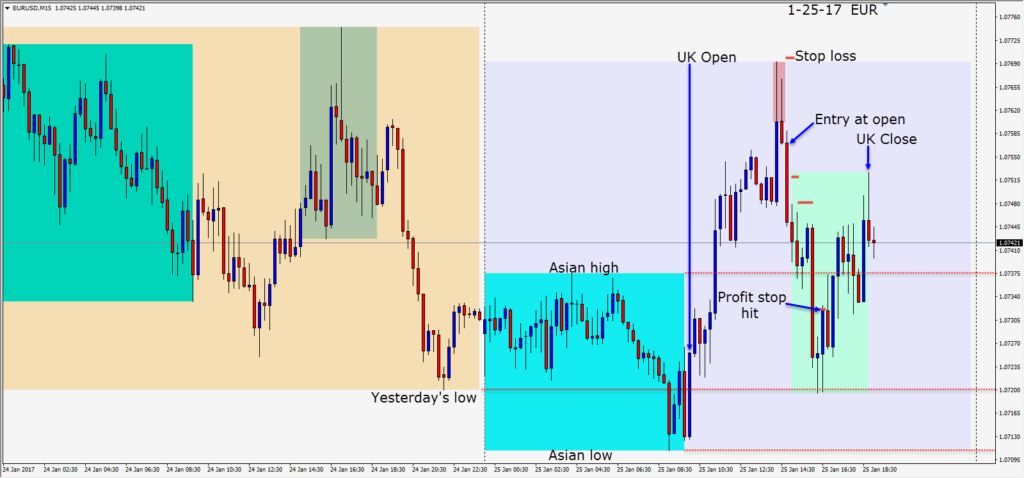 Trading continues to be tricky…be patient and good luck!