The GBP continues to trend downward as we await the High Court decision regarding the invoking of Article 50 for Brexit.  In the meantime, if buyers don't emerge in the 1.2300 area, there is room for the pair to move down toward 1.2100 support.  The GBP appears to be oversold, but that doesn't mean it can't become even more oversold.
We were hoping to get a nice move today as it began to sell off…especially after missing out on yesterday's move.  We entered short today risking 15 pips for a potential 97 pips to our Target of 1.2277.  After we entered, price moved through its Asian session low and down through yesterday's low. After leaving a long lower wick, we tightened our profit stop and were closed for modest gains as price moved higher to retest yesterday's low.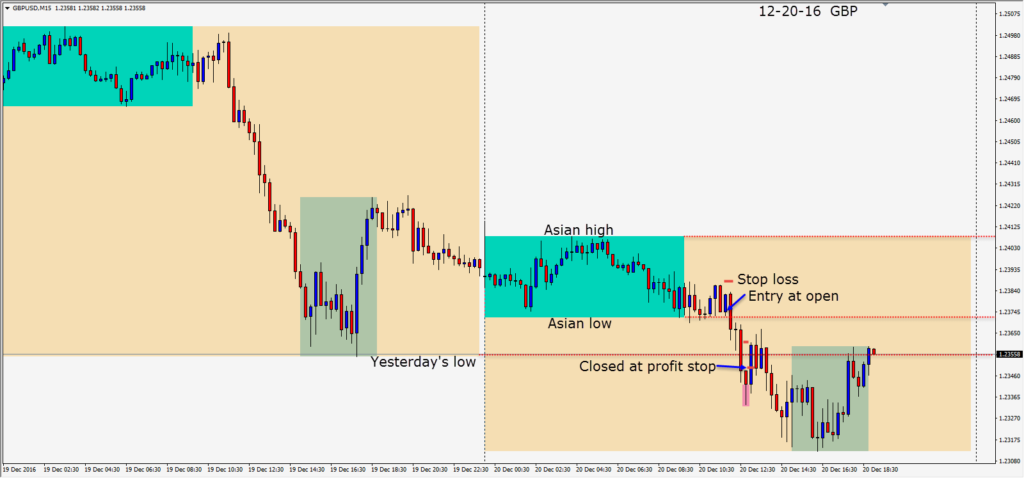 Trading volumes are lower this week as we approach the holidays.  Keep your stops tight as a large order flow can have a more dramatic effect on price movement this week with liquidity being lower.
Good luck with your trading!