It was a holiday in North America yesterday and the U.S. traders came back today looking to make some money.  With a strong USD and the GBP continuing to look weak, a short was taken after a reversal set up early in the U.S. overlap.  The stop loss was larger than I initially like, but the R/R was greater than 3:1 and trades can be closed before a stop loss is hit.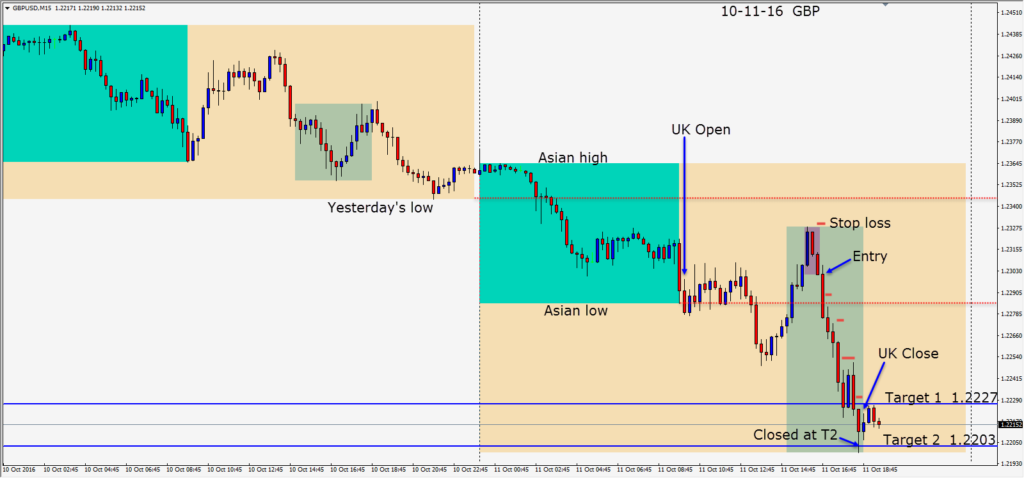 The pair moved down quickly, briefly bounced for a candle at T1 before moving down to test the figure and closed our position at T2 …for a great start to the week.
Mark the low of the flash crash last week and look for the GBP to test this level in the near term.  I have a lower target still based on the MSML from the Daily chart.  My concern is that everyone else is short the GBP, so protect your profits along the way and I will be looking for opportunities to fade any waves to the upside.
The EUR is looking very precarious as traders are focused on the condition of the European banking system, the effectiveness of the ECB and politics in general.
It could be a fun week.
Good luck with your trading!