The JPY continued strength versus the USD was evident again today.   A countertrend move higher earlier in the session failed to sustain above the Asian high and a short was taken risking 13 pips for a potential 104 pips to our Target 2.  As price came down, we protected 10 pips of gain in advance of the U.S. pending news.  The worst cast scenario was for another dull day of trading for minimal pips.  Even had the numbers been good for the U.S. economy today, the JPY is the safest bet against the USD of the majors currently and we may see the 100.00 level tested soon.
The U.S. economic releases were all misses today and the USD weakened to the majors very quickly.  As the JPY penetrated our Target 1, we protected profits and closed the trade as soon as it came back above yesterday's low…having gone through T2.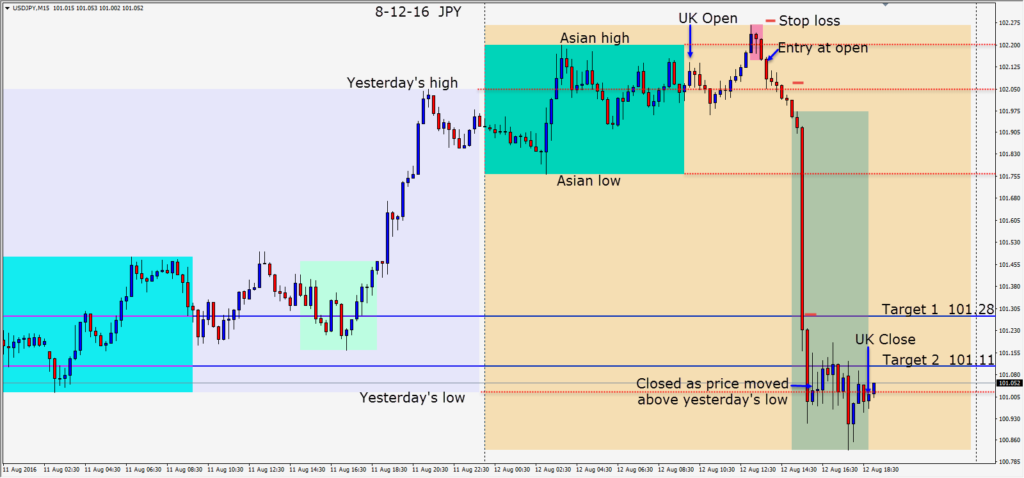 Summer trading requires patience and often the setups produce fewer pips.  Be selective and keep it simple!
Good luck with your trading!
Back next week.