A very quick selloff of the GBP at the London Open today.  Price then went sideways before attempting to climb and stay above its Asian low.  As price rolled over a nice short setup is found requiring an 18 pip stop loss for a potential 74 pips to our Target 2.  Price moved down, then went sideways without testing the Asian low before dropping just in advance of the US Open.  The USD was stronger today and as the U.S. session began the GBP sold off and hit our T2 where we gladly exited.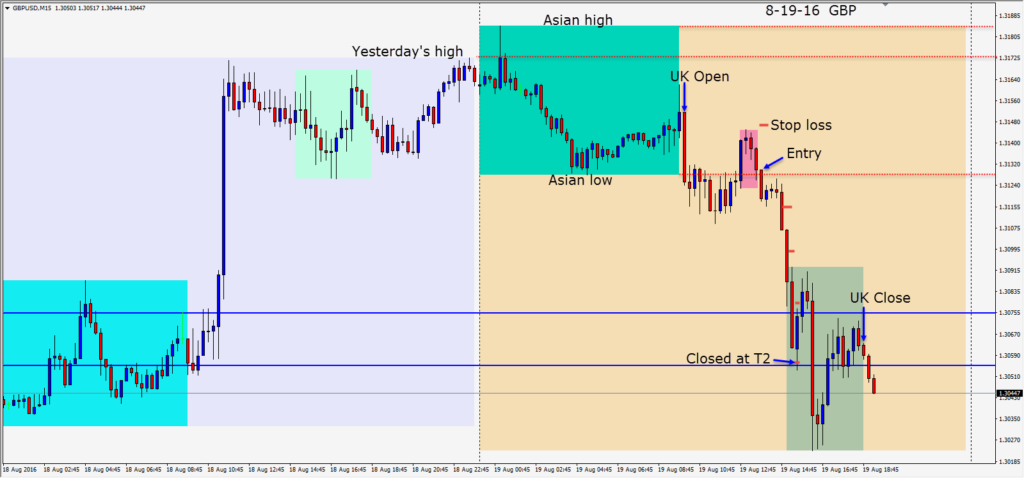 We will find out next week if the 1.3000 level can hold.  Brexit doesn't seem to be having the negative impact the economists were predicting for the U.K., but the trend currently remains down for the GBP with the 1.3350 area being the top and 1.2875 area being the bottom of the current range.
Good luck with your trading and enjoy your weekend!