A fairly straightforward trade in the USDJPY today.  The direction on the larger charts is down and an entry is found early in the U.S. part of the session requiring a 15 pip stop loss for a potential 45 pips to its Asian low.  Our Target 1 was 100.16 and Target 2 was 99.94.  Without a lot of time left in our trading session we are quite happy to find the reversal setup requiring a small stop loss of 15 pips for 45 pips if it only moves to its Asian low… before the UK close.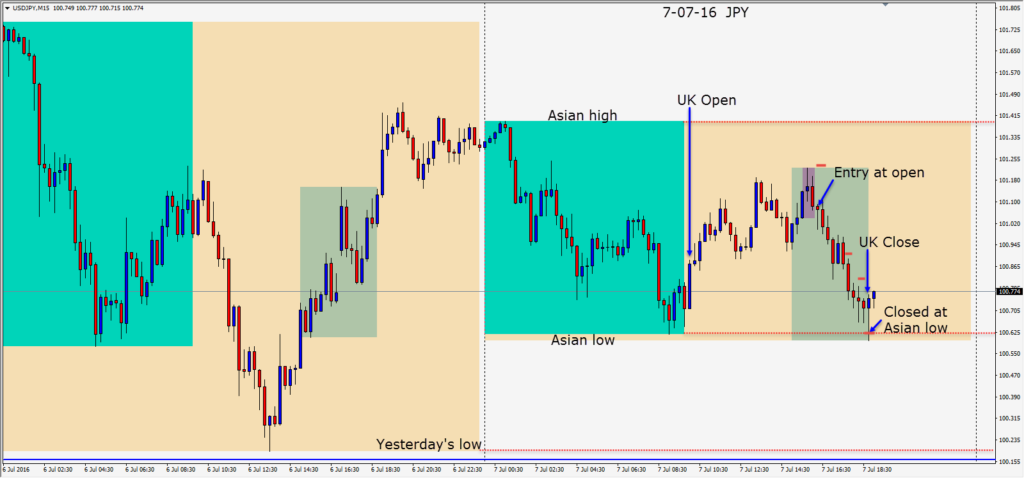 When shorting this pair be aware of the 100.00 level where we may see it bounce.  If 100.00 gives way and sellers push it lower, be cognizant of the Brexit day vote low.
Another nice trade today was in the USDCAD after the oil inventories number.  Again… another fairly straightforward trade as WTI  dropped.
Good luck with your trading!  It will be interesting to see if the NFP number beats expectations tomorrow but we will not be trading.
Enjoy your weekend!
Back next week.