The direction for the EUR remains down in my opinion.  After the German ZEW number came out today, the pair set up for a short as it closed below its Asian low requiring a 15 pip stop loss for a potential 61 pips to our Target 2.  Price retested the Asian low, but buyers were few and price made its way lower with the next test being the session low spike, then yesterday's low.  A bit of volatility just before the U.S. session got underway with the usual profit taking.
As price moved lower closing very bearishly, we locked in more profit…hoping to get to Target 1 on the next candle.  Instead, price moved back up taking us out of the trade.
The 1.1000 figure will be difficult to definitively move through, but I am not expecting it hold for long…then we will target the Brexit Day low near 1.0900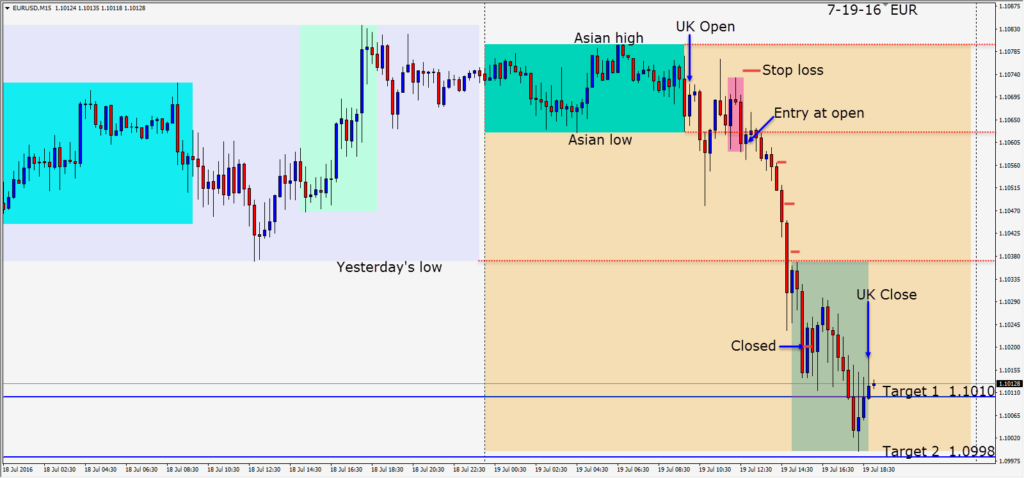 Good luck with your trading!