WTI closed above the important $50.00 a barrel for the first time this year and also the first time since July 2015.  With a bias to trading the Canadian dollar and the CADJPY cross long, we found a setup as both WTI and Brent began to climb in the early part of the UK session.
With an initial stop loss of 17 pips and 112 pips to our Target 2 (not shown on the chart – T1 was 85.07 and T2 was 85.23) we entered long.  As price began to rise, we moved the stop loss to a plus 2 pips while price tested its Asian high.  As it broke through and continued to yesterday's high, we tightened our profit stop further.  Price got a little heavy above yesterday's high as evidenced by the 2 long wicks as it double topped.  As the U.S. session got under way with the pending crude inventory levels…price began to retrace and we were closed out.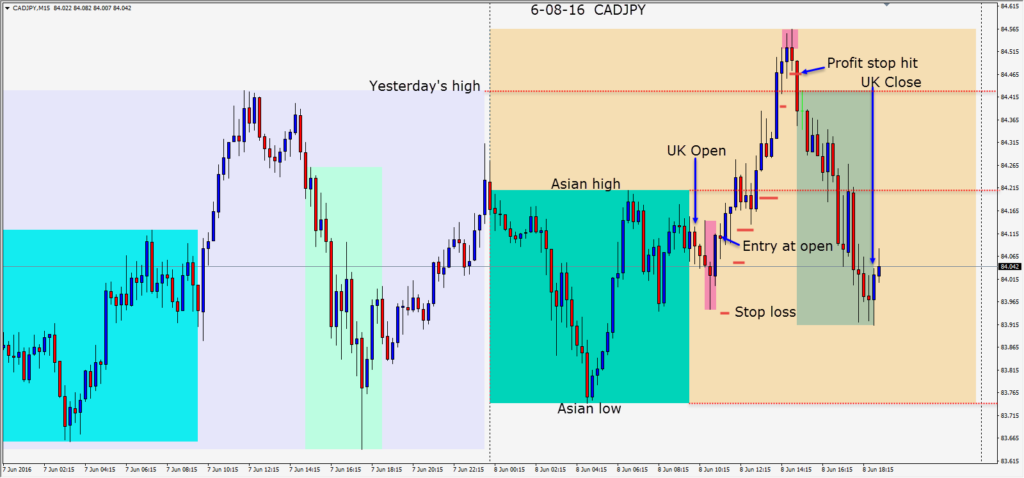 Good luck with your trading!
Back tomorrow if we find a trade.