The JPY was unable to sustain above its Asian high and set up for a short.  The pair looks like it could test the 106.50 area from last Friday.
With a 20 pip stop loss for a potential 109 pips to our Target 2, we entered short with our first goal of getting through yesterday's high.  Price moved lower in the U.S. session and as it headed lower, we protected our profits by moving our stop loss…now profit stop lower.  Not having any risk in a trade is a very comfortable feeling.  Price continued downward as we focused on getting through the Asian low.  As lower wicks formed on the candles…indicating buyers entering, we tightened up our profit stop and we were taken out of the market.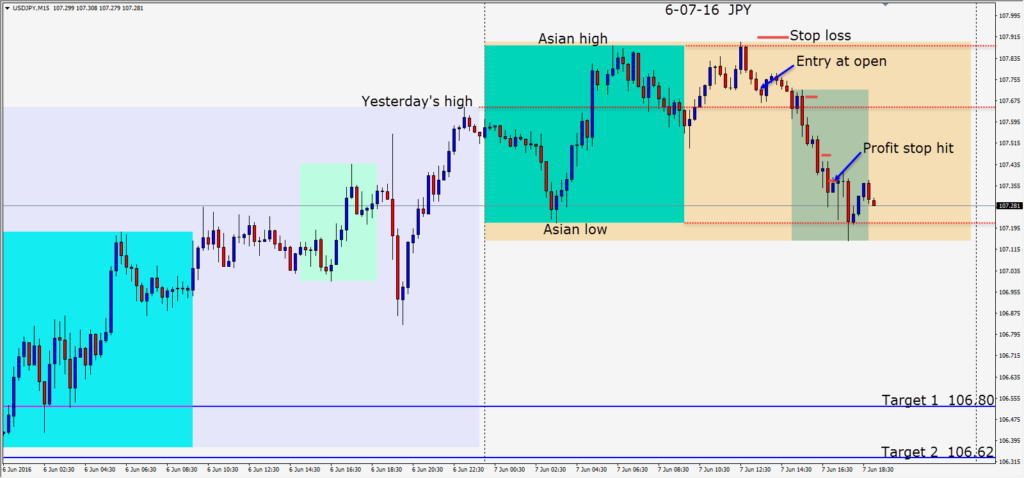 Be aware of extreme volatility in the EUR and GBP as we approach Britain's referendum on June 23rd.  Very large institutional orders were creating some hectic trading conditions last session.  Read the fine print from your broker as you may experience undesirable fills and stops during periods of extreme volatility.
Good luck with your trading!