After starting the UK session selling off, the GBP then bounced between yesterday's low and its Asian low for 3 hours before decidedly closing lower. An entry short is taken and the pair moved lower in advance of the U.S. Open.  As new sessions begin and volatility tends to pick up with stops being run, we moved the stop loss to plus 1 pip – removing the any risk from the trade.
As the U.S. part of the session gets going, price drops through our Targets 1 & 2 in one candle and we close the trade on the first sign of a pullback.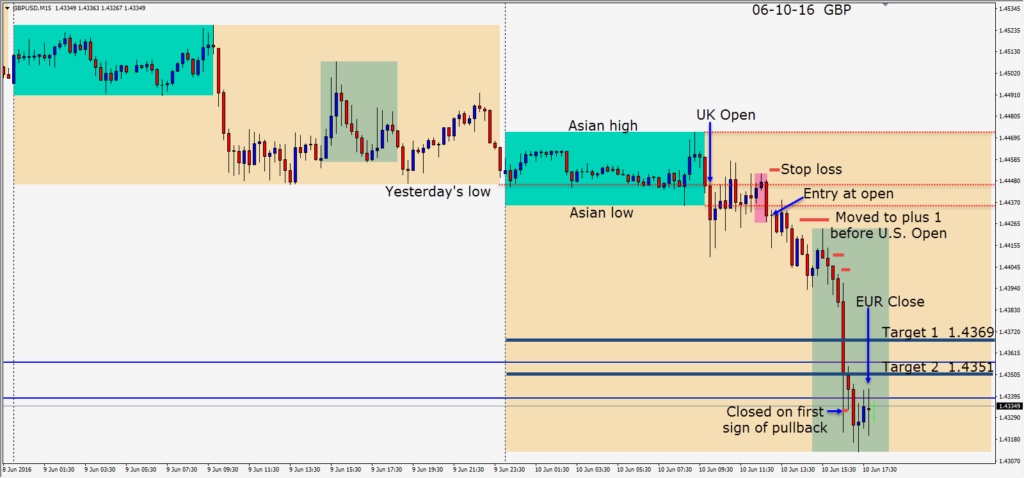 Be very careful trading the GBP and EUR as June 23rd approaches.
WTI having reached $51.50 earlier in the week closed down bearishly below $49 to close the week.
Good luck with your trading and enjoy your weekend!