A subdued trading session as we end this trading week.  Get ready for what is likely to be a very exciting trading week… coming up with the Brexit vote.
After a big move yesterday, the USDCAD retraced a bit today with WTI strengthening.  In the U.S. part of the session WTI began to move upward and a USDCAD short is taken risking 22 pips for a potential 53 pips to our Target 2.   Price moved to the downside for 45 minutes and closed below our Target 1.  As we crossed our fingers hoping to get to Target 2, price moved upward leaving a second lower wick and closed bullishly.  We closed the trade before giving back any more.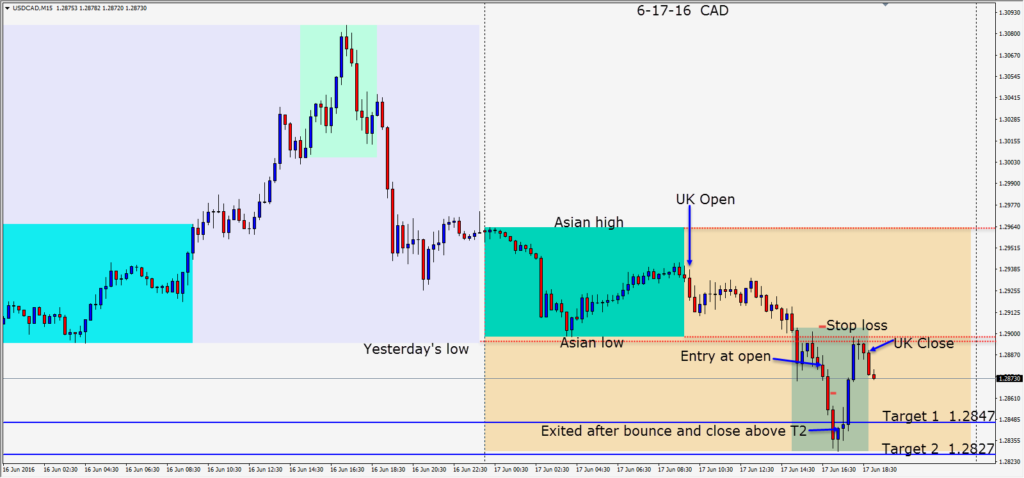 Overall a  bearish week for oil with a likely close near the $48 a barrel area.
If you have been around the markets for awhile…you will have seen some extreme moves when the unexpected happens.  Next week is likely to be one of those weeks.  Be extremely cautious or remain on the sidelines.  Don't get greedy but have fun.
Good luck with your trading and enjoy your weekend!