A very familiar pattern set up today as the USD started to regain strength.  A short is taken on the AUD risking 18 pips for a potential 58 pips to our Target 2.  As price moved down, we could see similar price action in the EUR, GBP and NZD.  As price continued downward into the UK Close we continued tightening our profit stop – protecting us from potential volatility.  At the close of the UK session we exited the position.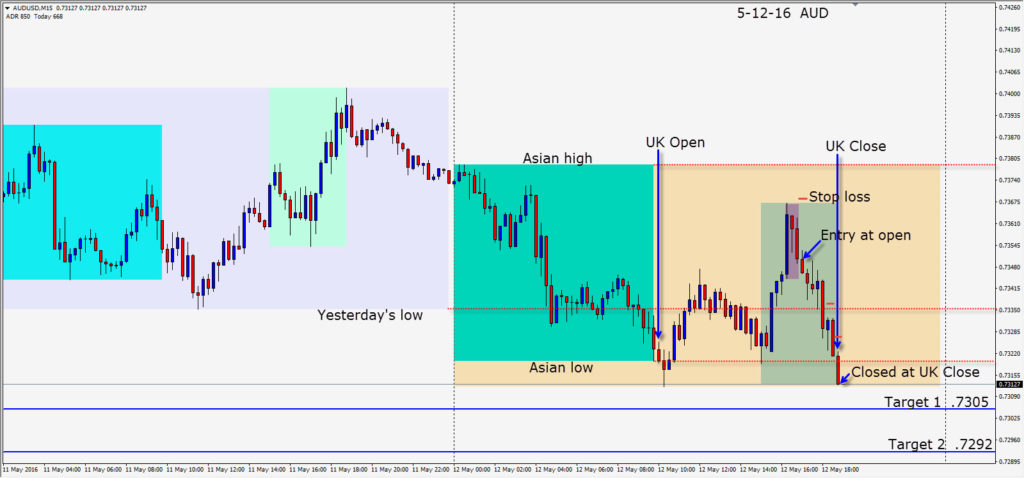 Back tomorrow to wrap up the week if we find any setups that we like.
Good luck with your trading!