USDJPY traded in an orderly manner downward today as the USD was soft across the board with U.S. 10 year yields trading down.
A very nice setup occurred early in the UK part of the session.  A short requiring an 11 pip stop loss for a potential 47 pips to our Target 2 was found. Price descended making a second wave down before bouncing off our Target 2 – before the U.S. session got underway.  Unfortunately for us, our profit stop was hit at Target 1.  It's a good idea to be cautious in this market especially on a Friday.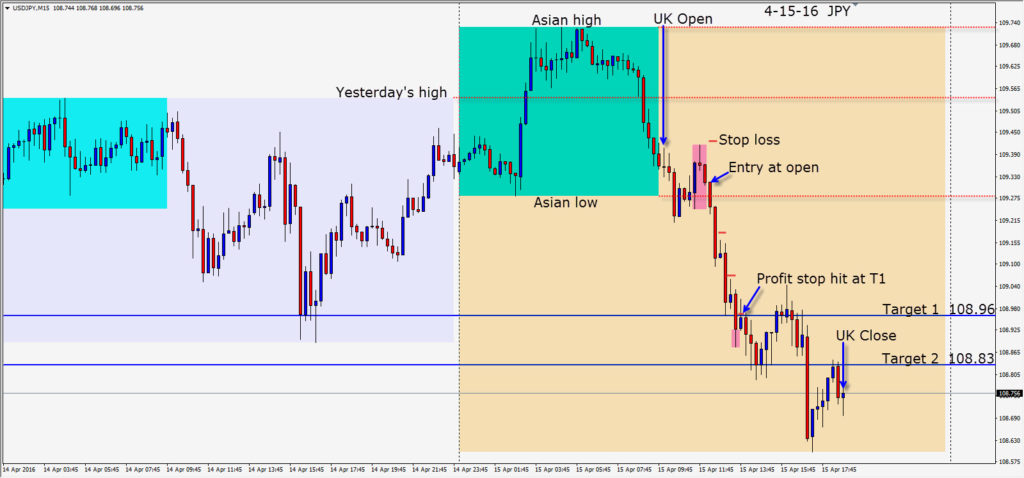 The Doha meeting on Sunday will be important for oil and the CAD pairs.  For this reason, I will be looking Monday at the USDCAD closely.  Going into the weekend WTI looks like it can stay above $40.  We will soon see where it heads from here.
Enjoy your weekend and good luck with your trading!