Another day of USD weakness versus the majors and still lots of room for the USDJPY to drop further.  A reversal pattern set up in the U.S. part of the session and an entry short is taken with the trending move.  With a 21 pip stop loss and a potential 98 pips to our Target 2, this pair set up nicely.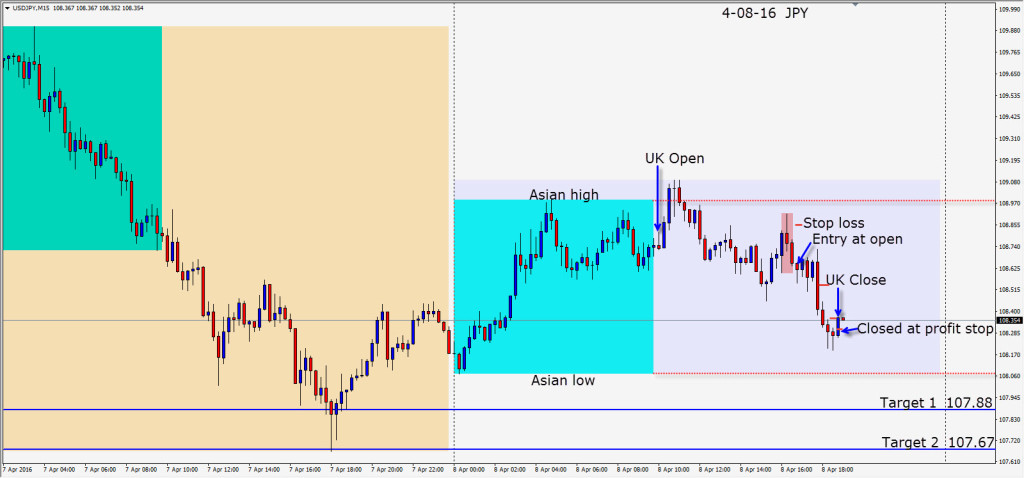 Our first challenge was to get through the Asian session low before making it down to Targets 1 & 2.  Target 2 coincidentally is yesterday's low after the major sell-off.
Price makes its way lower but finds buyers in the 108.20 area.  We tighten our take profit after the 2 wicky candles and price takes us out in the last 15 minutes of the U.K. session for modest gains.
Talk of Bank of Japan intervention may abound next week, but my understanding is this would have to be approved in advance by the ECB and the FED.  In the meantime, the downward trend could approach the 105.50 level or below.
Enjoy your weekend and good luck with your trading!
Back next week.