The GBP which continues to be a favourite short – set up very similarly to yesterday's trade. (see yesterday's post)
A short is taken risking 13 pips for a potential 108 pips to our Target 2 (not shown on the chart today due to spacing requirements) but was 1.4132 today.  As was true yesterday, the 1.4200 figure is holding well.  The 4 hour chart also reveals a barrier in this area that coupled with the figure is where buyers are entering.  This too shall give way soon but expect price in the meantime for price to be a bit sticky at this level… if not to bounce above it.  Remember to read price NOT indicators!
Our trade moved down and the U.S. traders helped move it down further with a bearish close below the Asian lows.  After placing our stop profit halfway down the bearish candle…we are taken out as price reverses and moves back up into the Asian range.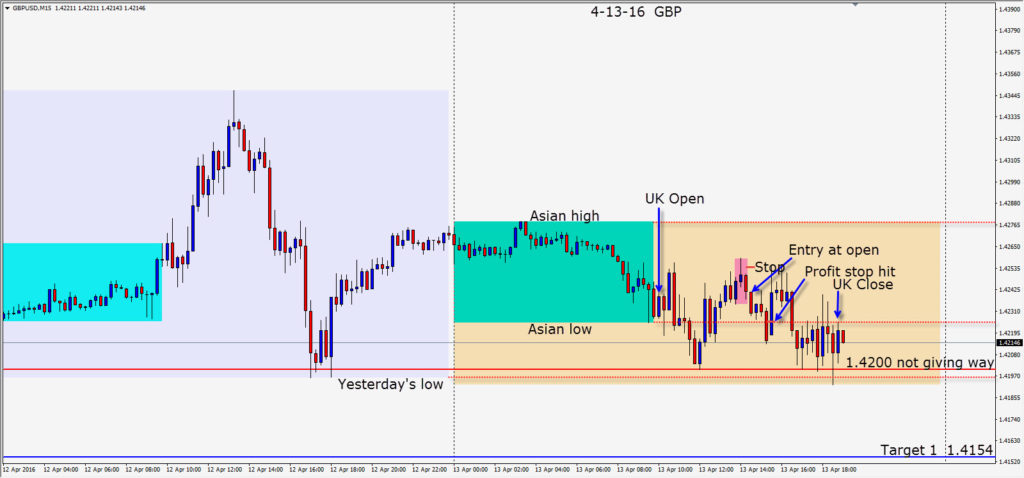 The Nikkei closed up 2.84% and the USD was strong today.  Why not look for a USDJPY long trade while it is making nice waves to the upside?  We can see from the chart that buyers were entering at the Asian highs and with the US session well underway, a long setup presents itself requiring a 10 pip stop loss for a potential 48 pips to our Target 2.  The trade moved up and double topped leaving a very long wicky candle with 15 minutes left in the UK session.  We exit for a modest gain.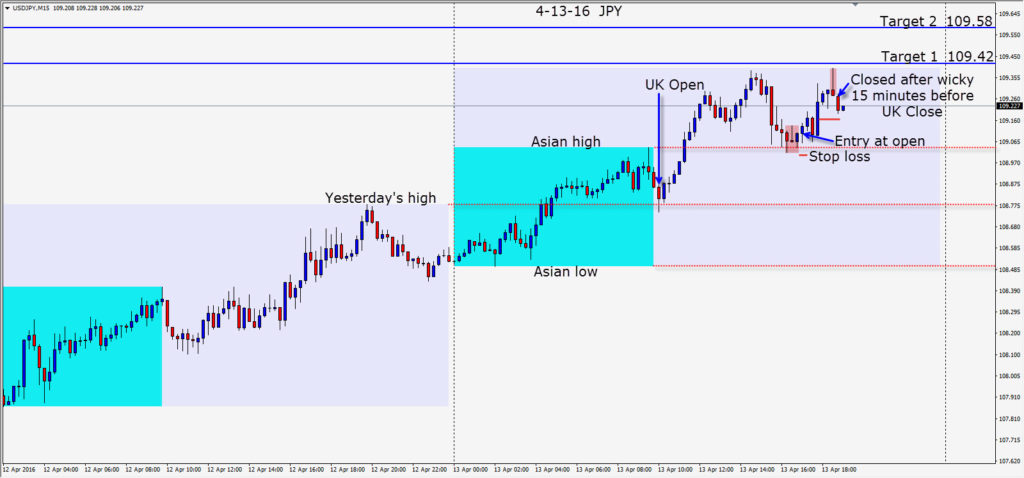 The crude oil inventories surplus number didn't cause a dramatic effect in the price of WTI as it currently sits just under $42.
Good luck with your trading!