Today the GBP once again weakened to the USD.   The entry short set up with an R/R of 6:1 – requiring a 20 pip stop loss for a potential 123 pips to our Target 2.  As soon as the U.S. session got underway the pair began to drop with momentum.  It stalled after a relatively fast 43 pips to retest the Asian high before descending to the 1.42 figure.  The confluence from the 4 hour and 1 hour chart along with the figure brought about the bounce and reversal.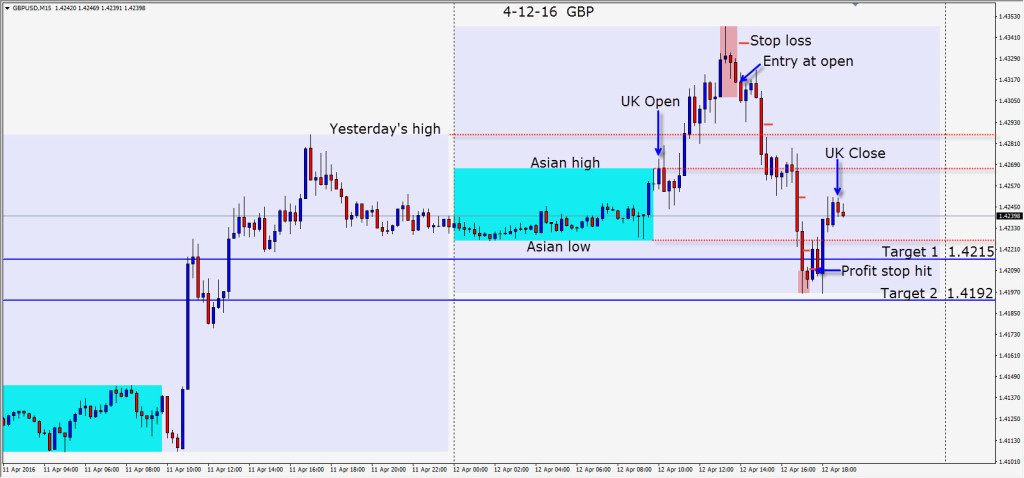 The GBP will remain heavy as concerns around Brexit and Prime Minister Cameron's current Panama popularity remain in question.  The pair is active and well worth keeping an eye on.   If a long setup presents itself, and the USD is getting sold, then it can traded long too, but it is easier to short currently.
Good luck with your trading!