After climbing higher during the first part of the UK session, the EUR ran into sellers at yesterday's high.  A nice reversal pattern set up and we entered short risking 11 pips for a potential 68 pips to our Target 2…very nice R/R!
The trade moved down somewhat vertically and briefly reversed at our Target 1 – hitting our profit stop.  We gave it some wiggle room above T1… but it didn't work in our favour.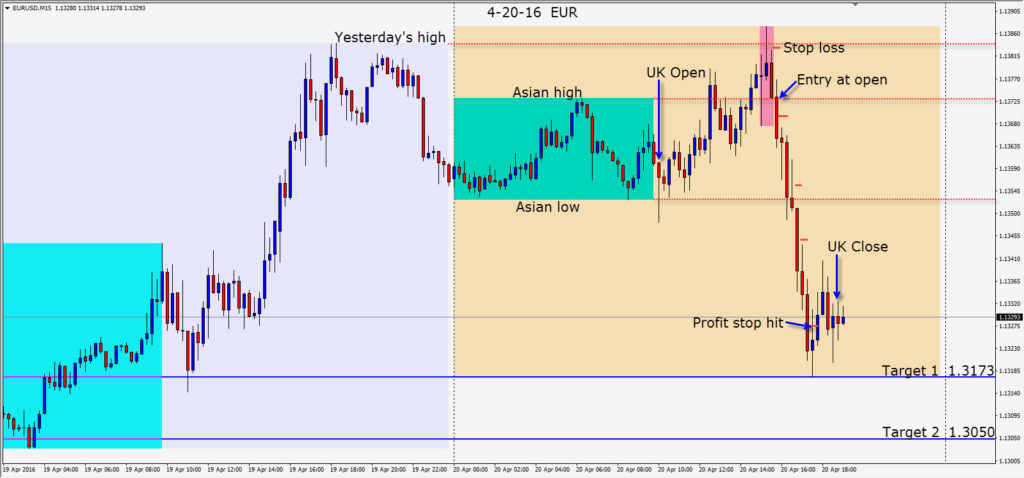 A USDCAD short followed after the crude oil inventories number was released.  WTI immediately went up and the USDCAD immediately went down. We entered short the pair and as it went down and WTI continued higher, price moved down to our Target 1 and the 1.2600 figure – where we would expect it to test and run into buyers… especially with the UK session ending.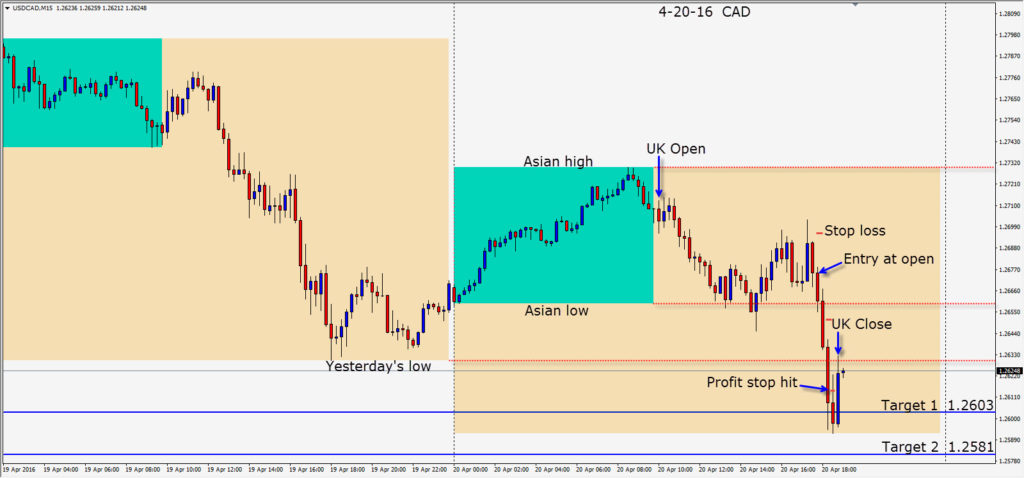 Lots of news tomorrow so it will likely be an active session especially after the US session gets underway.
Good luck with your trading!