An overall bullish tone was consistent throughout the Asian markets.  Australia's GDP beat expectations and the AUD soared higher immediately.  A bit of a pullback early in the European and UK session did not breach yesterday's high.  After a second higher low, we entered long in the U.S. part of the session… once the news was out of the way – risking 15 pips for a 2:1 R/R.  Price moved up and through our targets.  At the first sign of a pullback to T2 we exited the trade.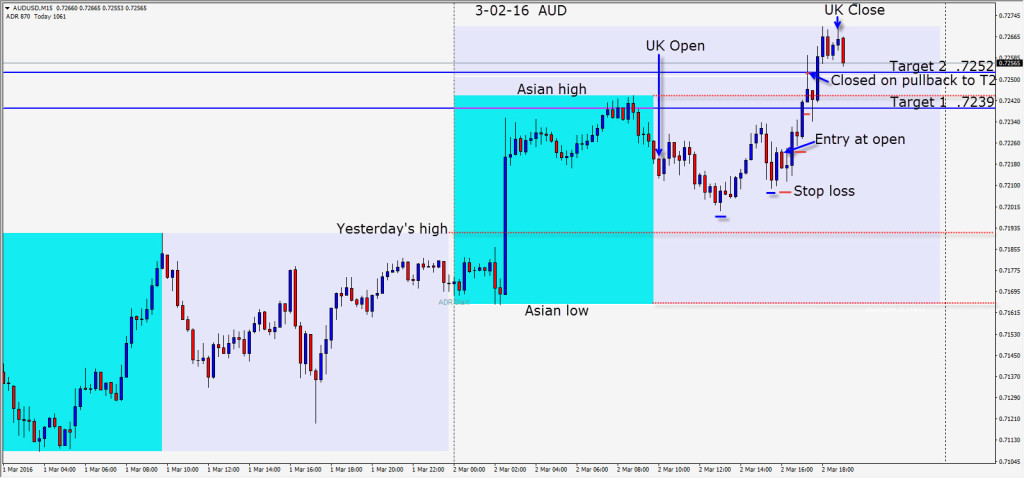 Oil is continuing upward and remaining well above the key $30 level and despite the inventories buildup reported today – remains above $34.  Keep your eyes on the CAD and its crosses for entries consistent with disciplined R/R.
A divergence between the direction of the EURUSD and the GBPUSD made for an opportunity to short the EURGBP today with a beautiful setup.
Good luck with your trading!
Back tomorrow if we find a trade.