Our critical levels mentioned last week held up nicely, so it was back to shorting the EUR today.  With the market consensus anticipating that the Fed will announce rate hike lift-off tomorrow…the USD was strong across the board.
We waited for the German ZEW release, then found a nice short setup in the EUR requiring a stop loss of 18 pips for a potential 75 pips to our Target 2.  The only negative to the setup was that it was in the middle of the Asian range.  As price immediately moved down, we took the risk out of the trade by moving our stop loss to plus 1 pip.  Price moved down to its Asian lows then descended to our targets after the U.S. CPI releases.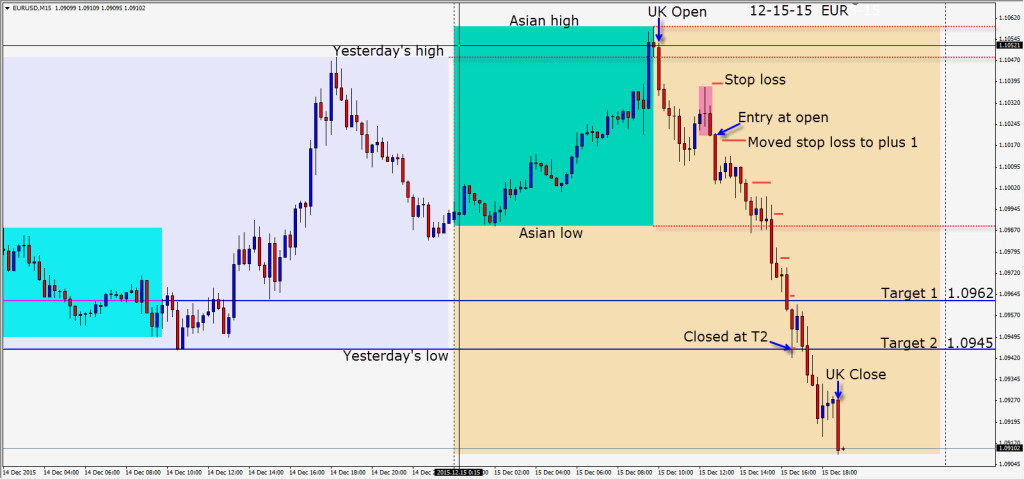 Will she or won't she?  Tomorrow we will finally have the interest rate question answered.
Good luck with your trading!