The EUR made a "3 drives to a top" pattern yesterday during the UK/US session.  It however did not close above 1.1030 let alone move to test 1.1060. Weakness followed throughout the Asian session today.   Following a bearish engulfing candle early in the UK session, a short is taken with a 16 pip stop loss for a potential 89 pips to our Target 2.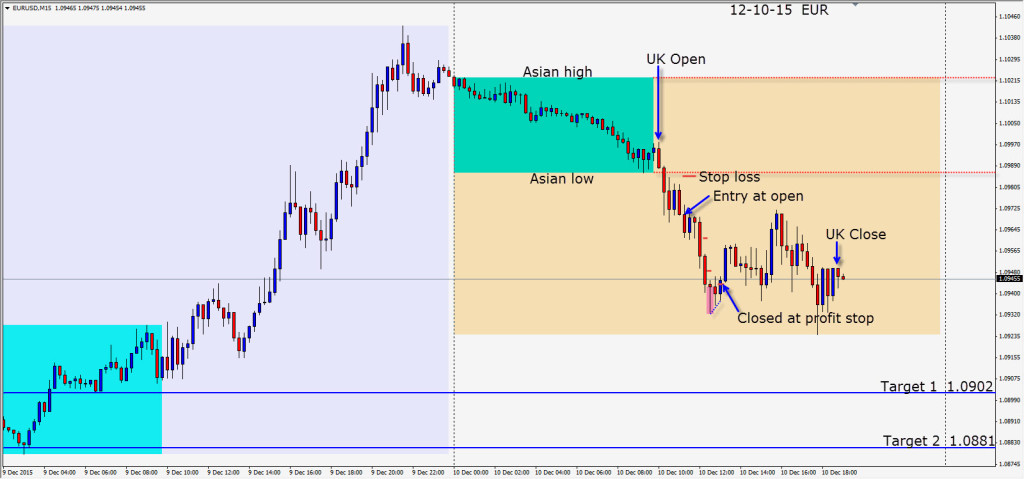 My preference is still to short this pair, and avoid it for the time being when it climbs higher.  If it can close above the 1.1060 area and follow through to the upside, then I will change my opinion.  Until then, it's a matter of finding short setups with tight stops and exercising sound money management.  I was hoping for a big move to the downside today but it didn't happen.
The Euro continues to be a funding currency for buying U.S. bonds.  So…would you rather own U.S. dollars or Euros going forward?  Would you rather own German 10 year or U.S. 10 year bonds?
Good luck with your trading!
Back tomorrow if we find a trade.