Call it a mid week reversal or just a countertrend day, but the USD came under selling pressure yesterday and both the EUR and GBP moved higher in a "3 drives pattern".
Today it was back to trend with USD strength and a nice short setup on the GBP in the sweet spot of the session.  With a 19 pip stop loss above structure for a potential 76 pips to our Target 2, we go short and price moved quickly down.  When price moves quickly and vertically, it is prudent to lock in profits along the way – by moving the profit stop after large candles, price targets… like pattern closures, previous session highs/lows, yesterday's highs/lows and figure numbers.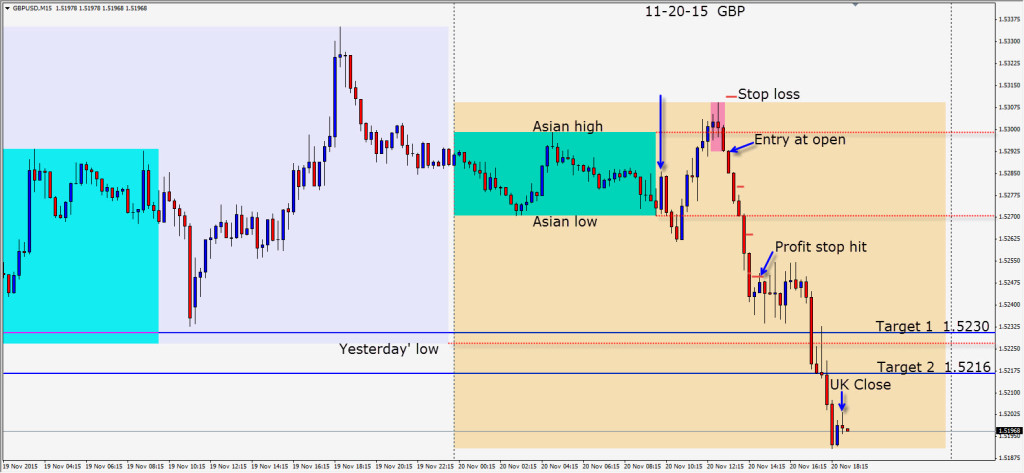 In today's example, just before the U.S. open, we are taken out on a small retracement. Vertical moves are not sustainable and it's better to lock in your profits than to give them back.  On a Friday the reversals can be quick as traders exit positions taking profits – not wanting to hold over the weekend.
Good luck with your trading!
Back Tuesday if we find a trade.