BOE Inflation Report Hearings on Tuesday lead to further selling of the Sterling.  We like this trade and  faded the rally earlier again today. I have combined two separate days of trading in this post.  On Tuesday the break of of the previous day's low gave way to our Target 2.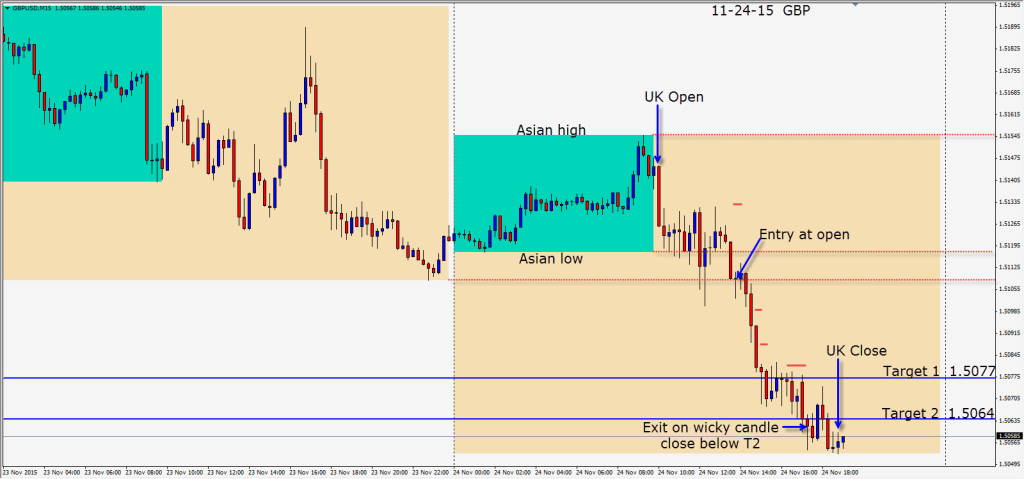 Today's trade wasn't as nice, but fading the rally at the reversal worked.  Price could not sustain above its Asian high and moved down.  A reversal following a very bearish candle beneath the Asian low was not what we expected.  Getting through the 1.5000 big figure going forward won't be easy especially with a U.S, holiday on Thursday, but a poor Second Estimate GDP on Friday could be the catalyst.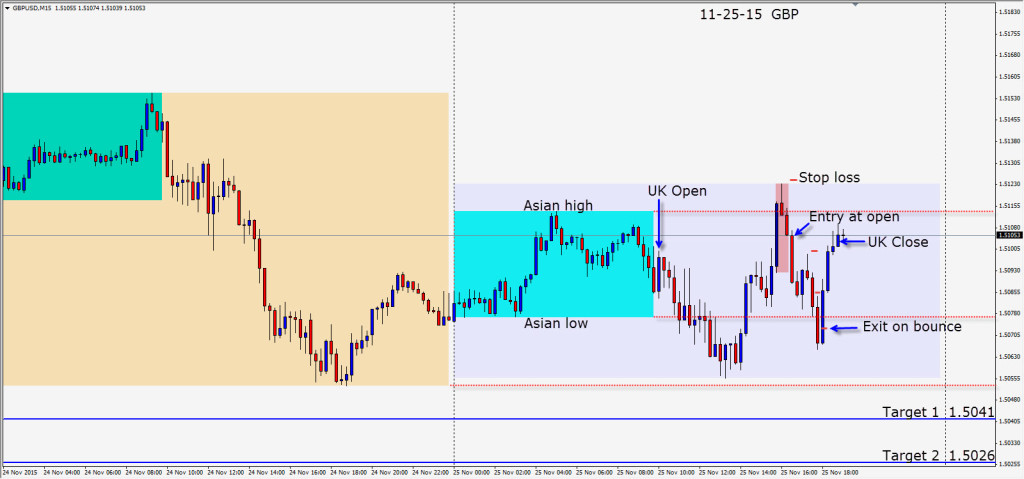 Good luck with your trading!
An upgrade to Windows 10 yesterday after the UK close put my schedule off…these things always take longer that you think, so I've posted the 2 days of GBP trading today.
Back tomorrow if we find a trade.