The EUR began to move down as soon as the UK session got underway.   It's better to wait than to go short on a break of the Asian session's range.  As price made its first pullback and was reversed back to trend with a very bearish engulfing candle, a short is taken with a 12 pip stop loss for a potential 42 pips to our Target 2.  Our 3 larger charts were all in agreement after the first hour of trading, making this a high probability trade.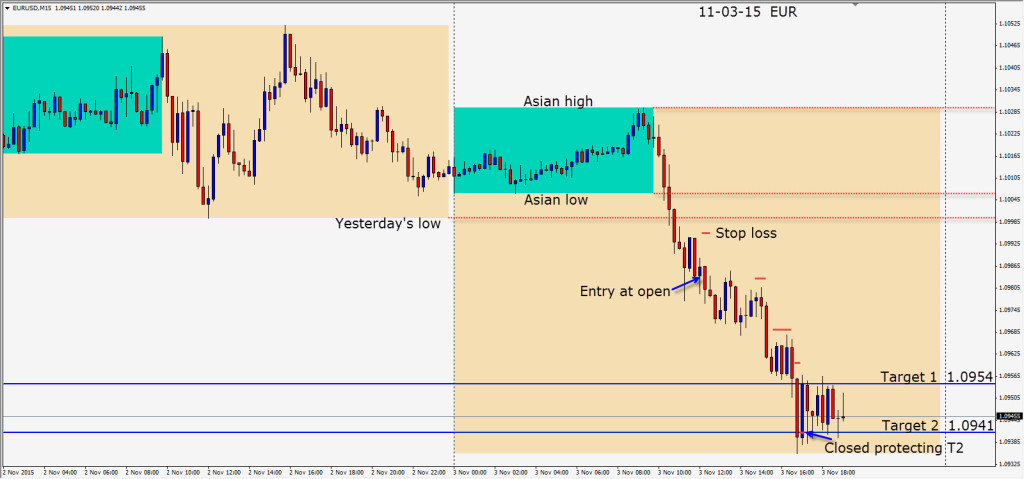 Price didn't move far though and we chose to protect ourselves by moving the stop loss to plus one in advance of the US open.  Price began to move down again with the US traders and eventually hit our Target 2 – where we were closed at our profit stop.
The Eurozone needs a weaker currency and with Draghi speaking tomorrow, we can anticipate more of the same rhetoric.  It will be interesting to see how long it takes before the EUR is at 1.0500.