The commodity currencies have been suffering as reflected in the Bloomberg Commodity Index showing commodities at 16 year lows.
Australia had a reprieve today as positive jobs data helped strengthen the Aussie dollar.  Canada and New Zealand didn't fare as well.
An entry short is taken on the NZD as it made a new lower high in the session.  With a stop loss of 8 pips for a potential 47 pips to our Target 2, this is a hard trade to pass on.  Price moved down to the Asian session lows and retested this level before descending to the .6500 figure.  This is a very solid area of support for the moment, with a number of touches since mid July.  When .6500 gives way, the pair has room to test the .6250 level – from its September low.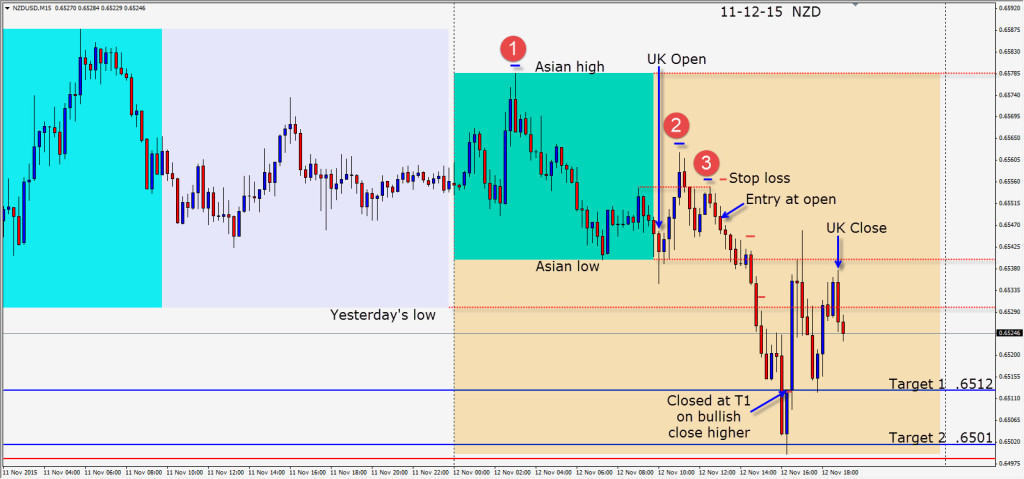 Lots of Fed speak today…will is sound like a further endorsement of a December rate hike?
Good luck with your trading!
Back tomorrow if we find a trade.