Overall there was not a lot to choose from in the UK session.  As the EURUSD moved down with the GBPUSD moving up, we looked for a short trade setup in the EURGBP.  We also sidestep (more or less) U.S. news volatility by not being in a USD cross.
As the pair made a third lower high and failed to stay above yesterday's high, we went short.  Price moved against us at first, but did not threaten our 14 pip stop loss.  Price subsequently began to move back down but fell short of our targets as the UK session came to an end.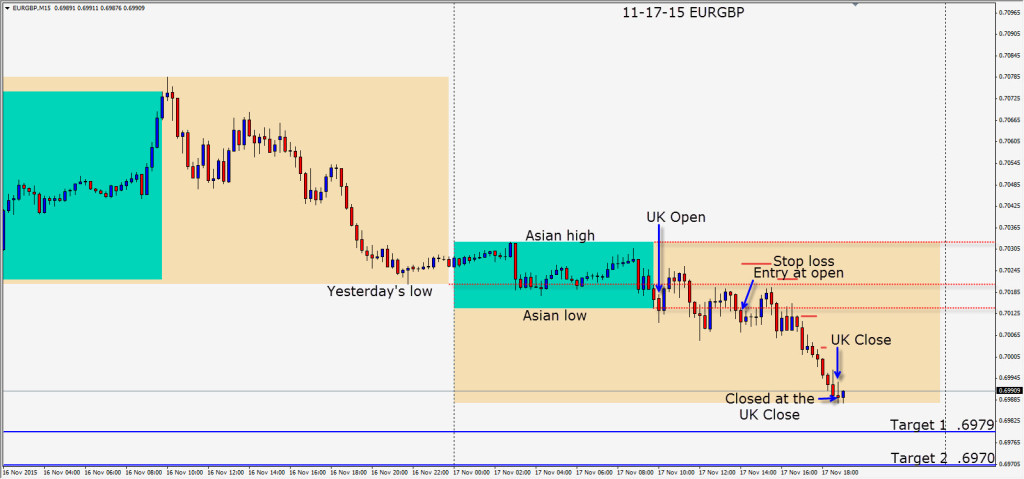 The market continues to anticipate further ECB easing – given the weak outlook for inflation there.  The bond market continues to signal the likelihood of a Fed hike in December.
I continue to look for the EURUSD to reach 1.0500 before testing its yearly low – both of which may still happen this year.
Good luck with your trading!
Back tomorrow if we find a trade.