The EUR continues its downtrend and 1.0500 is my focus for the moment.  Expectations of the first rate hike occurring in December for the U.S. and continued quantitative easing in the Eurozone are helping push this pair lower.  This does not mean that it will only move in one direction as the markets don't behave that way.
Today we saw a familiar pattern of breakouts being lured in at the Asian lows then price pulling back up.  After this "W" pattern revealed itself, we took the pair short with a 14 pip stop loss for a potential 66 pips to our Target 2.  As price moved lower, we moved our profit stop down – locking in incremental profits along the way.  Price stalled at our Target 1 and we exited after 2 wicky candles.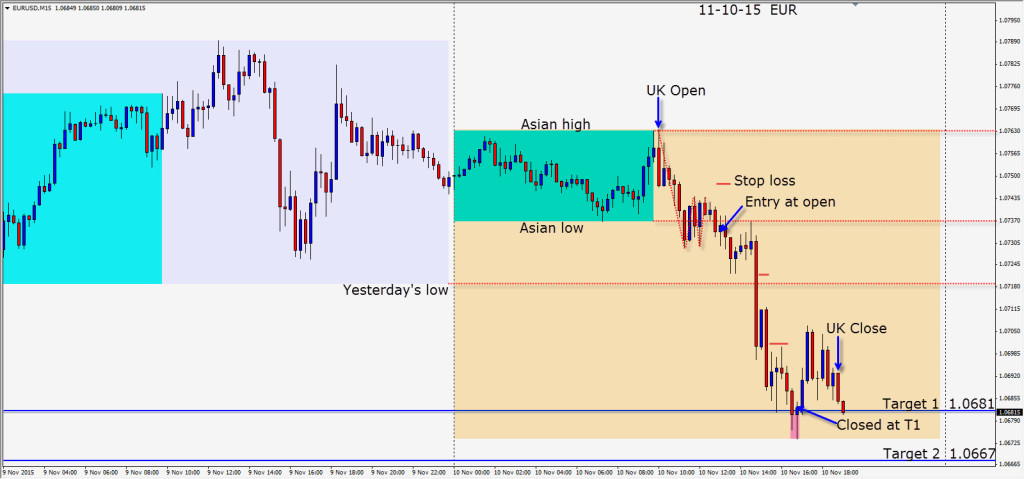 Tomorrow is a bank holiday in North America and France.  Aside from U.K. news it may be a quiet session.
Back tomorrow if we find a trade.