EUR short setup early in the UK session.  With the markets very reactive to China this week, we look for the EUR to settle back to trend.  We take a larger than usual stop loss due to the larger ranges being made this week.  The short is taken with a 28 pip stop loss for a potential 107 pips to our Target 2.
With price being so volatile, we get the risk out early and move our stop loss to plus one pip.  As price moves down, we lock in more profits and want to be out of the trade before the U.S. economic releases.   We exit at Target 2 just in advance to the U.S. positive core durable goods release.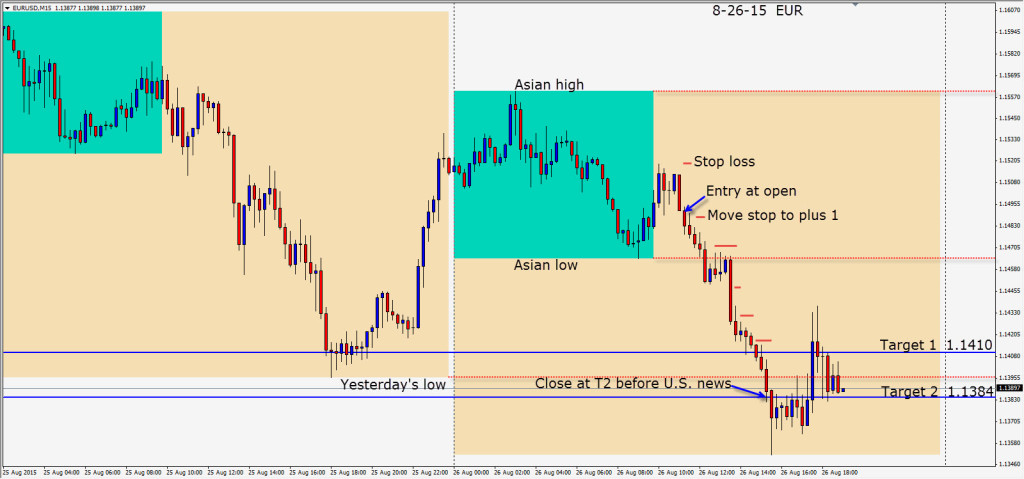 More U.S. numbers tomorrow.
Good luck with your trading!
Back tomorrow if we find a trade.