Some pessimism in advance of Chancellor Osborne's budget release pushed the GBP lower.  As it retests the Asian low and closes below yesterday's low, a short entry it taken with a greater than 3:1 R/R to our Target 2.  Price is slow to descend but doesn't show any signs of strength.  It gradually moves down near our Target 1 and leaves 2 candles with long lower wicks as buyers enter.  On the next candle our profit stop it hit and we are taken out in advance of the budget announcement.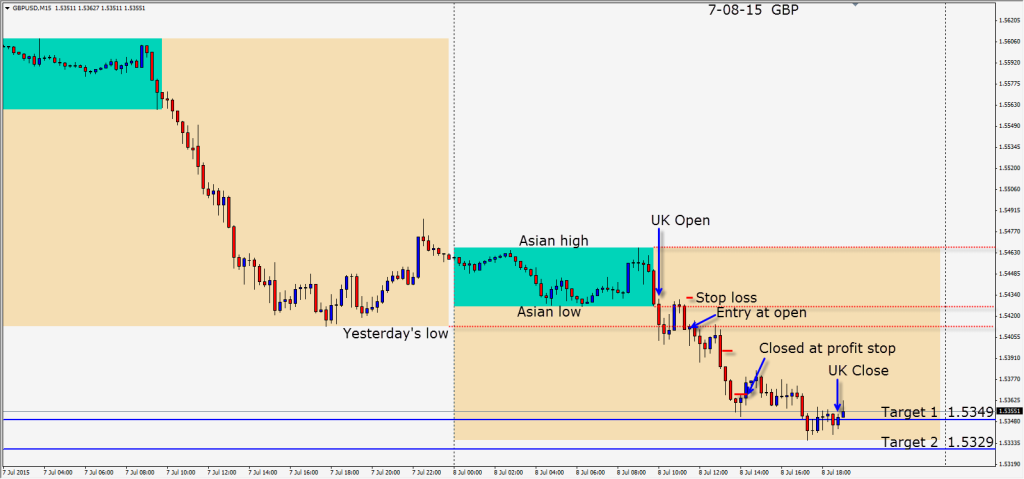 We will have Janet Yellen speaking later today which is always of interest.
Good luck with your trading!
Back tomorrow if we find a trade.