The Asian session was very active as the new week began and the EUR had gapped down from Friday's close.  Price continued to rise after the UK open but ran into sellers above the Asian session high.  Price rolled over and as it did… a short trade is taken with a 25 pip stop loss for a potential 96 pips to the Asian low.  Price continued pushing down until the US session began…where it found buyers and reversed once again up to the Asian session highs one more time.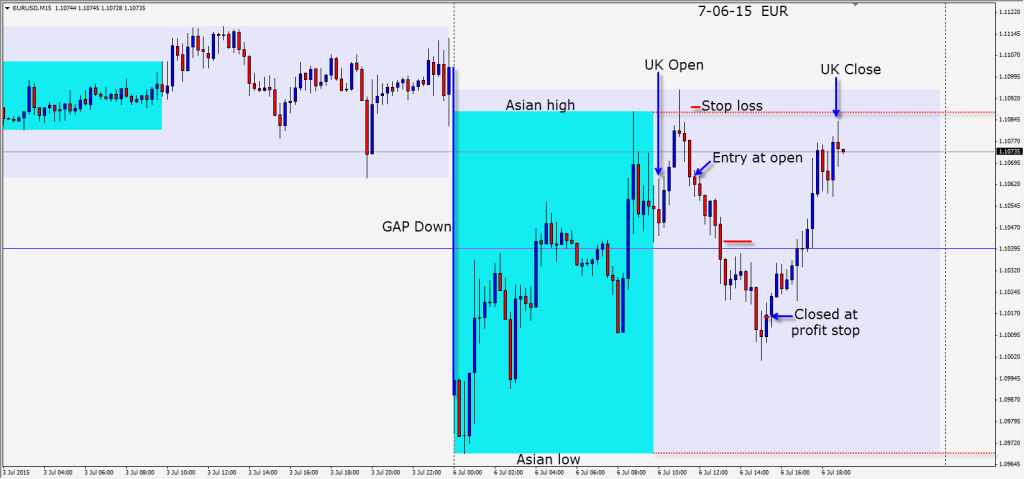 With June behind us and the Greece/ECB situation still as yet unresolved, the market remains very focused on the EURO pairs.   This could be a very interesting week for the currency markets.
Be cautious of your entries, keep your stop losses tight and protect your profits!
Good luck with your trading!
Back tomorrow if we find a trade.