Oil has been dropping since the Greek referendum.  As the USD strengthened during the early UK session a long CAD trade is taken.  This pair tends to react to the price of oil and with oil continuing to drop and the USD showing strength versus the majors (with the exception of the JPY)… a long is taken.  This pair is trending very nicely.  Although I would like a 3:1 R/R, I will take a 2:1 R/R today and hope that it picks up momentum once the US session gets underway, as it typically is most active then.
As the economic news releases for both countries approaches, we tighten our profit stop and hope for an extended surge to the upside.  Price rise above our Target 2 after the news but quickly pulls back and we exit at T2.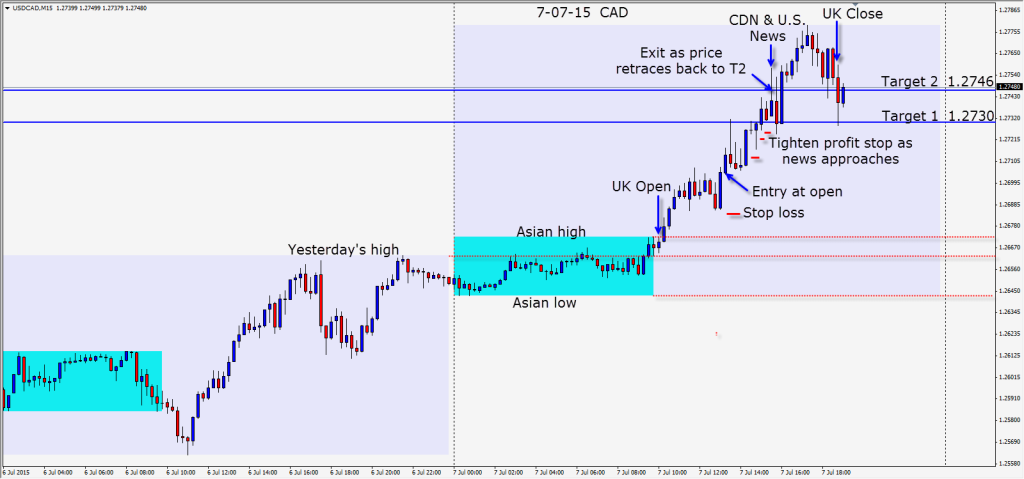 EUR may close below the important 1.1000 big figure today.  As the Greece story continues to unfold, be very aware of the potential for volatility.
Good luck with your trading!
Back tomorrow if we find a trade.