As price came down after making a second lower high for the session, a short is taken.  The stop loss was 25 pips for a potential 73 pips to our Target 2.  A couple of pips short of our usual preferred 3:1 R/R… but the setup looked good.
We waited for price to test the Asian session lows and tightened our stop loss down to 15 pips in advance of the US news.  With a second positive U.S. economic release for the week, the USD strengthened further and price moved down to our Target 1.  As it began to retrace above T1 we closed the trade.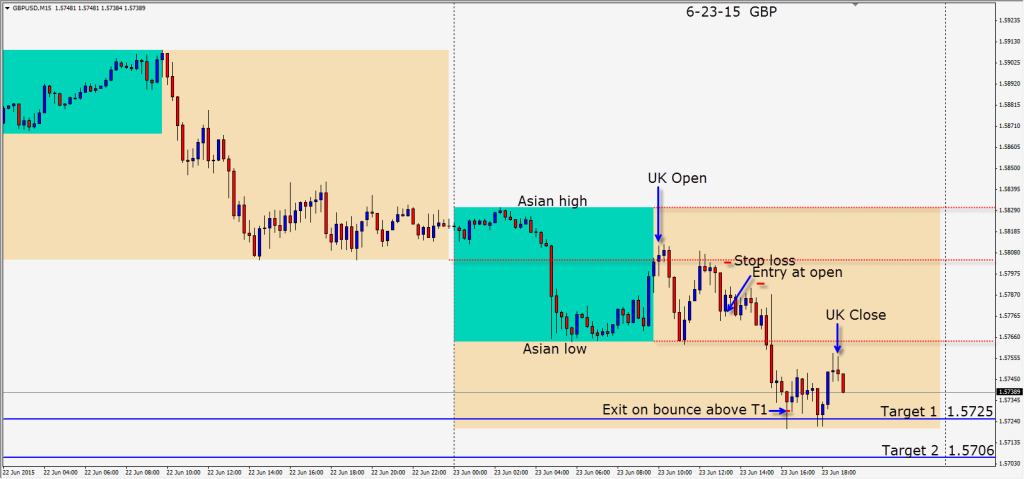 Good luck with your trading!  Be very cognizant of Greek deal related headlines.
Back tomorrow if we find a trade.