As price fell after the initial surge at the UK open, a classic reversal pattern sets up.  With price closing bullishly above both yesterday' s high and the Asian high – a long is taken.  This trade required a 12 pip stop loss for a potential 32 pips of profit – slightly below our 3:1 R/R.  The idea is to get the risk out of the trade as soon as possible by locking in some profit and watching how price reacts at our target levels.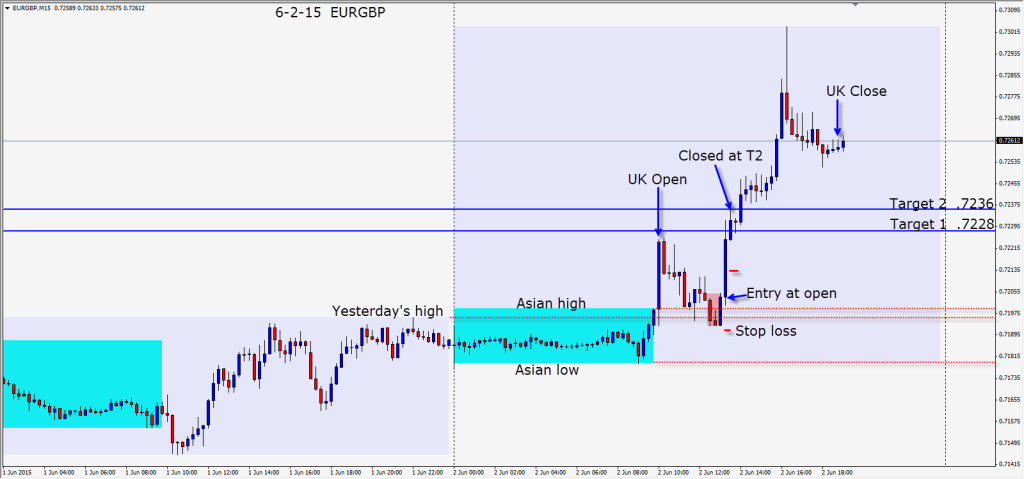 Price makes it to our Target 2 within 2 candles and we exit.  As it turns out there was a larger move to follow.  After positive UK economic news earlier and Greek debt headlines looming…we are happy to have made it to our Target 2 on a counter-trend trade.
Good luck with your trading!
Back tomorrow if  we find a trade.