Sentiment is USD bullish once again this week…so far.
With the ECB bond buying picking up ahead of summer and positive US Building Permits and Housing Starts number came renewed USD strength.
A NZD short was found as the pair began to roll over early in the US session.  Our Targets 1 and 2 were .7282 and .7266 respectively.  The pair moved down but fell short of your targets as the market took a breather ahead of the FOMC.  We are closed protecting our profits just ahead of the European close.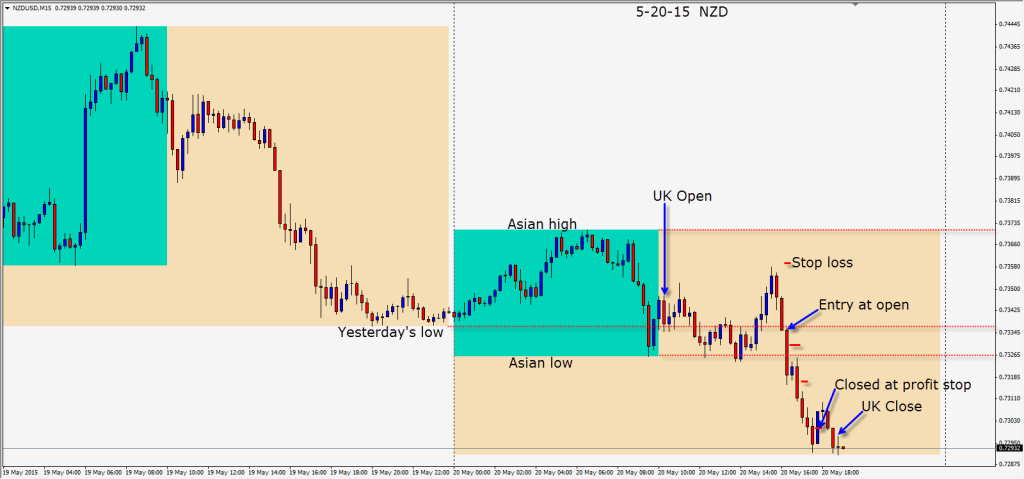 One trader I spoke with took the identical trade on the NZDCAD pair.
Good luck with your trading!  Keep an eye on the USD and trade accordingly.
Back tomorrow if we find a trade.