German 10 Year Bund yields continue to drive the EURUSD higher.  Apparently not all the USD long position traders have been flushed out. US economic data is a little softer than desired making for a slower economic recovery…but overall it is not bad…just a little slower than the markets like.
With some of Europe on holiday today and no economic news until the US session, we awaited for the move to follow.  As the NZD bounced off an important level today for the institutional position traders, we find a short entry.  With little time left in the trading session, we kept our profit stops tight and watch a familiar pattern complete.  We are taken out by the market just before the UK session ends for a modest gain.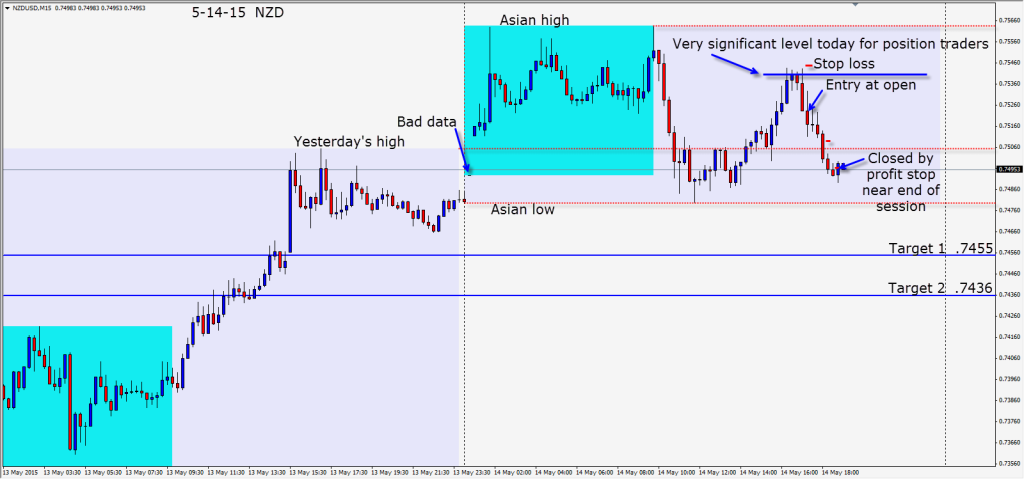 Good luck with your trading!
Be very careful trading in this current market and keep your stops tight.
Back tomorrow if we find a trade.