There are increasingly more trades setting up daily once again, as the market suggests USD strength is back.  Yellen's comments last week were considered hawkish and we have seen the market react accordingly as positions are built.
One of my favourite pairs to trade is the GBP and as it created a series of lower highs… a short is taken with a 21 pip stop loss for a potential 89 pips to our Target 2.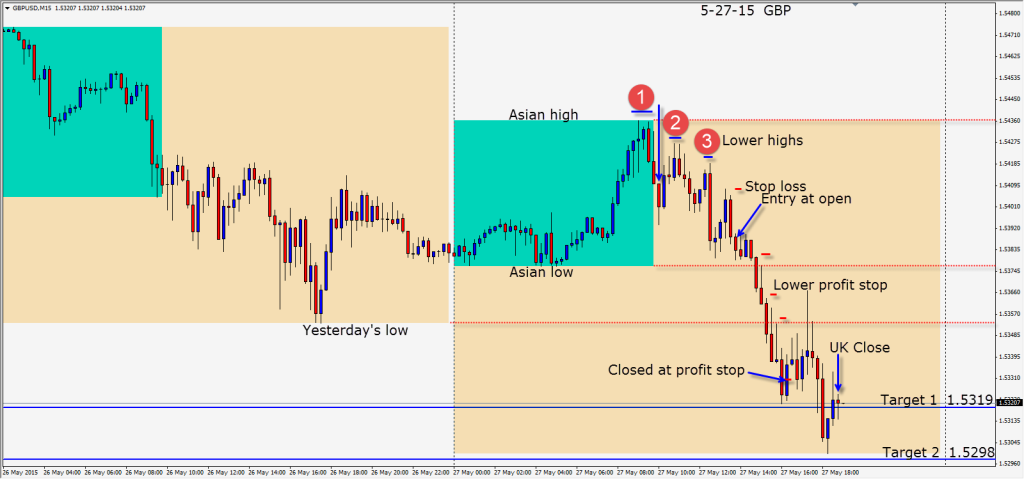 As price made its way down, we tighten our profit stop and when price bounced up from our Target 1, we are closed.
There were a number of nice trades in today's session and we will continue to look for setups in the direction of USD strength.  The EUR will be very vulnerable to headlines regarding Greece defaulting and the implications for the EURO.  In the meantime, the yearly low looks like it could be tested in June if Greece does not get bailed out.
The JPY is active again and there is lots of blue sky above 1.2415.  There were lots of macro and longer term discretionary names entering this week.
Good luck with your trading!
Back tomorrow if we find a trade.