Be flexible, be nimble and use tight stops.  Trade what you see as this is a 2-way market in advance of Friday's NFP.  We seem to be somewhat detached from the economic bigger picture at the moment.  Next week should be clearer.
The Aussie hourly chart turned bullish yesterday in agreement with the 4 hour chart.  The Daily chart is mildly bullish.
After a series of higher lows and yesterday's high unchallenged, we go long with a tight stop of 15 pips for a potential 67 pips to our Target 2.  Price began to stairstep up… allowing for easy profit stop placement under structure.   As price reached out Target 1 – we allow a little wiggle room but close the trade when price closed below it.  One could easily have gone short a candle later with a 16 pips stop loss above the session high…but with an hour left in the session we did not.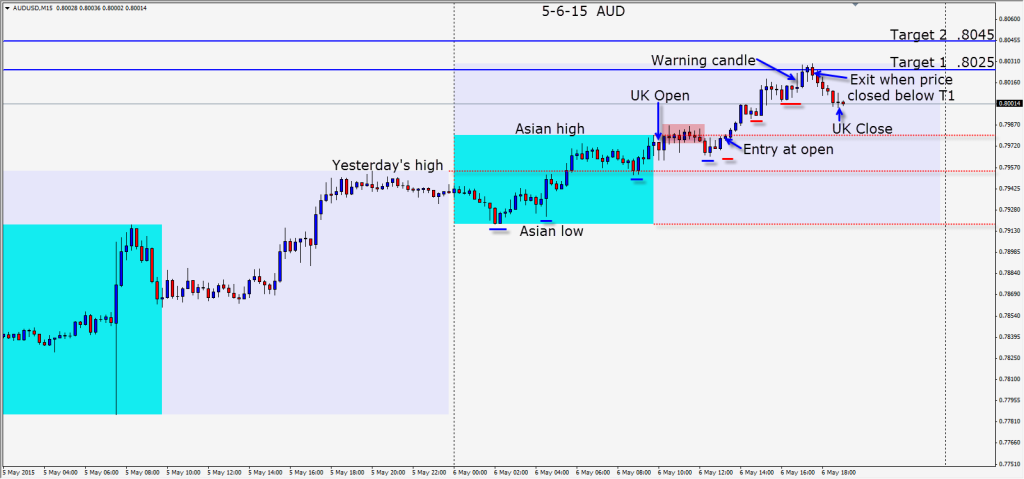 Good luck with your trading!  Choose the best setups and keep your stops tight.
Back tomorrow if we find a trade.