The RBA left rates unchanged at 2.25%.  Interestingly with lower commodity prices and softening data from China, some would have thought a rate cut might be announced.  More interestingly was the big move up just before the RBA announcement…who knew?
This used to be one of my favourite setups to trade, but it hasn't been as productive the past year.  The idea is to watch the AUD jump and do its daily range after a major economic news release during the Asian session  Look for signs of it weakening/reversing… such as the 3 lower highs that we saw today and ride it back down to the Asian low… or as close as it gets to it…but never be greedy.
Today as the long lower wicks form, we see price slow down and the momentum fades as buyers enter.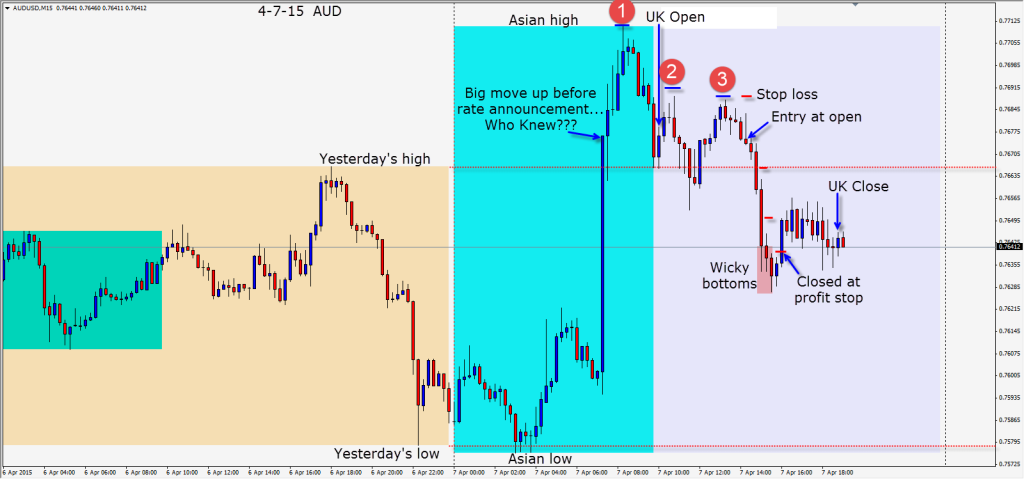 Tomorrow is FOMC day so hang on to your hats.
Good luck with your trading.
Back when we find a trade.