After the Core CPI m/m release the USD strengthened.  The JPY has given up some important support levels of late.  Price was moving down before the CPI release but had not closed below the very significant low made last Wednesday the FOMC day.  Buyers were entering  and price moved up.  We entered long with a stop loss of 18 pips for a potential 71 pips to our Target 2.  Price ran into sellers at the mid Asian session levels before eventually breaking above.  As price got above the Asian session highs it started to find sellers just below the important 120.00 level.  We exit the trade not wanting to give back Target 1.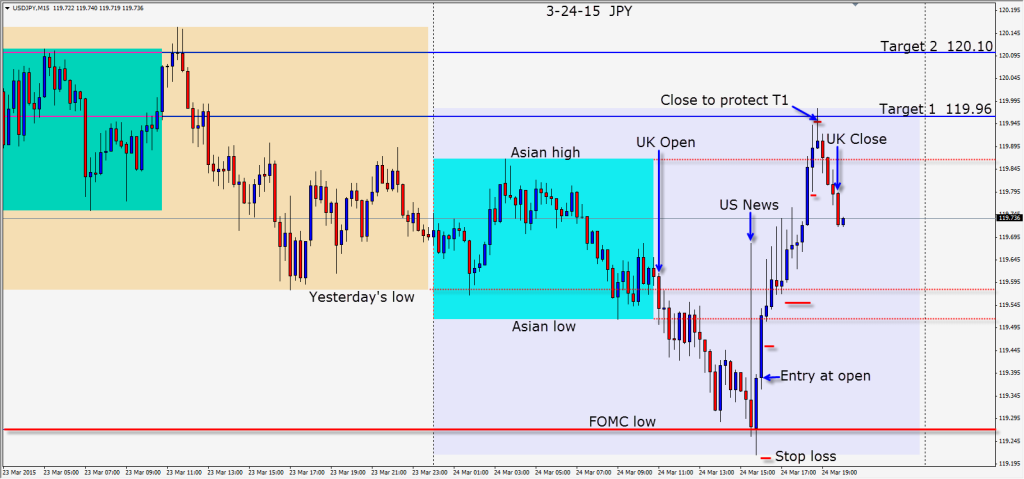 End of March is the Japanese year end.  Lots of US news still to come this week.
Back tomorrow if we find a trade.