Yesterday was a bit of a counter-trend day as profits were taken in advance of FOMC.  It didn't take long for a reversal back to trend today.
The NZD set up nicely as there were no buyers near the Asian session highs and price promptly moved down to the Asian session lows.  As price made a lower high for the session and began to move lower…a short entry is taken with a greater than 3:1 R/R.  Price moves down then almost retests the Asian low before continuing to move lower.  When price leaves a long lower wick, we tighten our take profit.  Price then takes out yesterday's low and our Target 1.  After two lower wicks in consecutive candles and a very bullish close…we exit the position.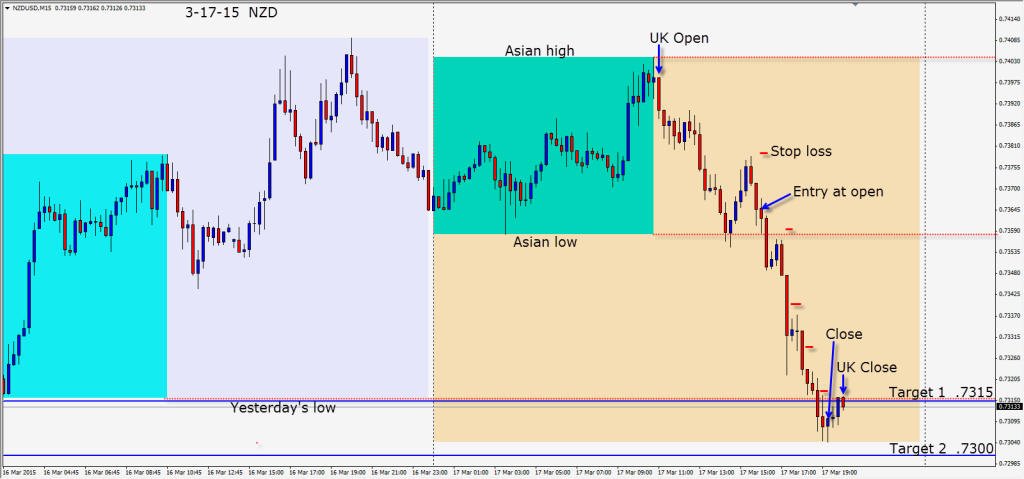 Will it be June or will it be September…FOMC is tomorrow and we would expect a subdued session in advance of it.  Any counter-trend moves in the meantime will be capped as core positions are added to on retracements.  The trend remains very strong USD sentiment.
Good luck with your trading and keep your stops tight.
Back next when we find a trade.