An overall tone of USD weakness throughout the session.  With the Non-Farm Employment number due out tomorrow early in U.S. session, this is not a surprise as traders await the outcome of the big risk event for the week.
With crude oil moving higher throughout today's session the CAD strengthened moving the USDCAD lower.  After a series of lower highs, an entry short is found in the U.S. session with a stop of 31 pips for a potential  86 pips to our Target 2.  As price moves down, we lock in profits.  As long lower wicks begin to appear on the candles, we tighten our take profit further – as buyers are entering.  Price is unable to penetrate our Target 2 level and as price moves up after the European close, we exit the trade.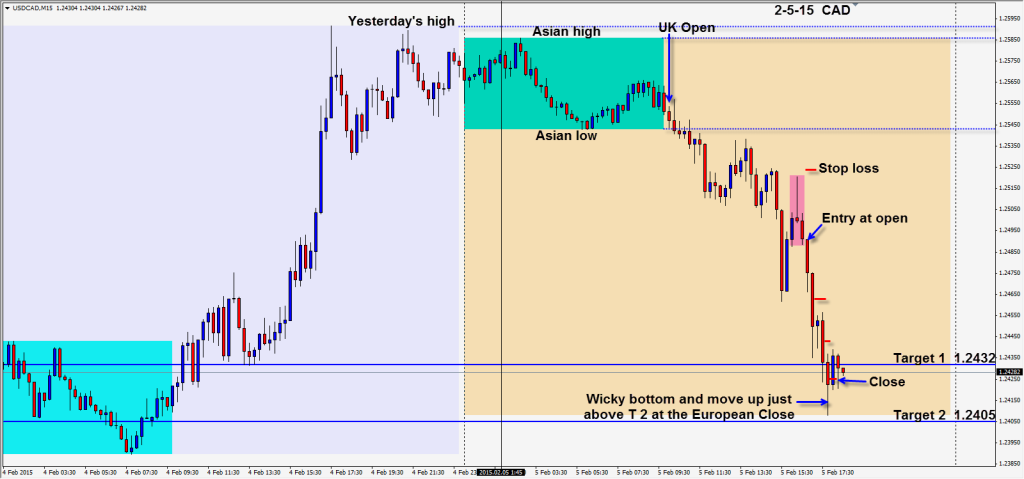 We don't trade NFP Fridays, so we will be back Tuesday if we find a trade.
Good luck with your trading and enjoy your weekend.