The USD remains strongly bid going into the final month of the year. Taking tenuous counter-trend trades is not an easy way to make pips.
With a positive UK Services PMI release and price breaking its session highs, a long is taken risking 18 pips for a potential 64 pips to our Target 2. As the US session gets underway, price moves up and in advance of the US news, we move our stop loss to plus one. Price initially moves higher on the news and closes bullishly. We move our profit stop up allowing for some pullback but we get stopped out for a very modest gain.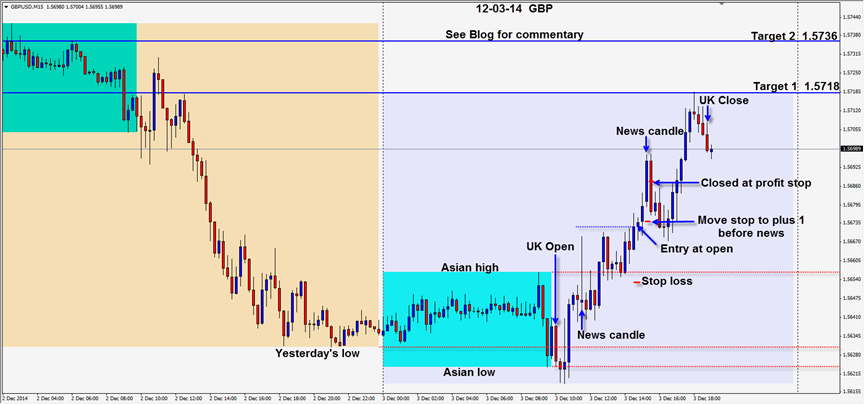 The GBP currently is running into sellers above 1.5785 and finding buyers below 1.5625. My preference is to short this pair after retracements. The 1.5600 figure will be fun to watch.
ECB press conference tomorrow and NFP on Friday are the major risk events pending for the week – expect volatility. Be very selective in choosing your setups. Lock in profits and keep stops very tight!
Back tomorrow if we find a trade.