We had some news out of the UK which caused the GBP to rise up near the 1.5700 figure – where it failed to close above. It also appeared heavy after it hit our Target 2. Knowing statistically that a pair can only rise or fall so much in a given day, before it is highly likely to reverse off its highs or lows gives a trader a powerful edge.
After the second lower high and a close right at our upside Target 2, we enter short with a stop loss above the lower high. Price penetrates yesterday's high and retests it before moving further down. As price begins to rise, it creates a double bottom for the session – filling a pattern and we exit.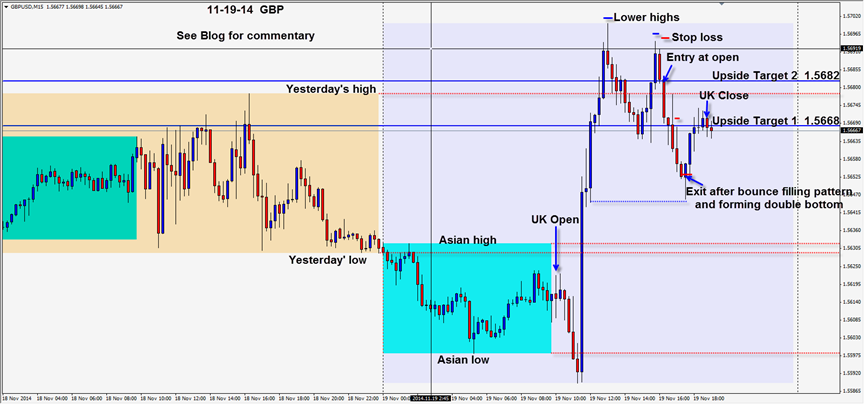 Thanks to the UK news this pair was active. The market awaits the risk events of the FOMC meeting minutes today and ECB Draghi's comments on Friday.
Good luck with your trading!
Find your edge, keep it simple and be consistent!
Back tomorrow if we find a trade.