As the UK session got underway, a familiar pattern manifested on the AUD. After the first candle closes,a short is taken with the intention of making it down to the Asian session low…or as close as we can get.
When the AUD has a big move in the Asian session, it is often reversed by the UK traders. This was a beautiful setup and the Reward for the Risk was greater than 4:1. The 2 concerns were Mario Draghi speaking three and half hours into the session, the other was the first move by the UK traders is often a false move and it's better to wait. With no news before Draghi of relevance, and this being an old favourite setup…the short is on.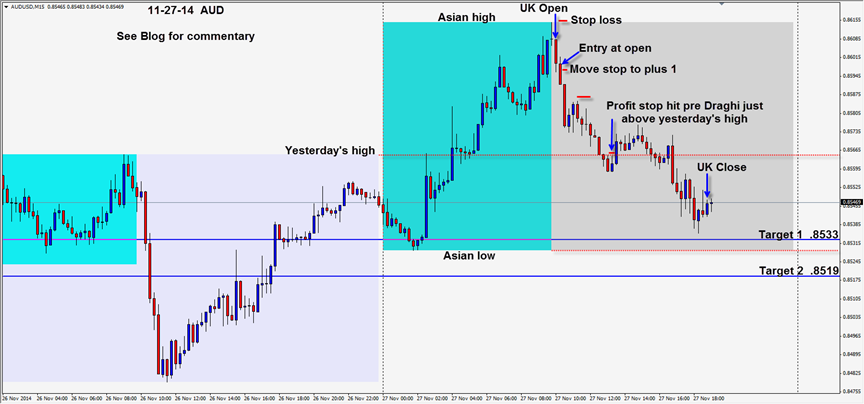 To mitigate risk, the stop loss is moved to plus one after the second candle of the session closes. With Draghi's pending speech, the market tends to whipsaw. As price moved down, we moved our profit stops to lock in gains in case the market quickly reverses. We are taken out at yesterday's high just in advance of the ECB's president's comments.
Happy Thanksgiving to those in the USA!
Good luck with your trading!
Back tomorrow if we find a trade.