The EUR set up beautifully for a short after it failed to close above yesterday's high – reversing twice, and making a second lower high for the session. We enter short with a text book reversal set up and a greater than 4:1 RR to our Target 2.
Our first challenge is to get through the Asian session lows – which price does as the US traders push it lower. After a good size move down, we can expect a retracement and as a lower wick appears, we tighten our take profit. Price pushes lower and then begins to move up to its open…and we exit the trade.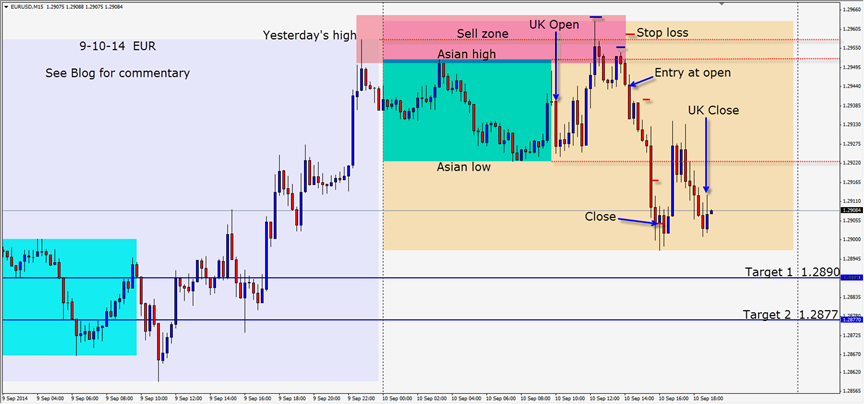 Always be cautious when you see wicky candles as they are indicative of a move slowing down and reversals. Use them to your advantage.
Money flows have picked up considerably for September. The EUR continues to be a favourite to short at the moment. USD strength is the current theme.
Good luck with your trading!
Back tomorrow if we find a trade.
Questions please email Michael@privateforexcoaching.com