A nice setup occurred fairly early into the UK trading session. The EUR was showing weakness above yesterday's highs and it was unable to close above the Asian session high. After 2 lower highs and no further news until the US session, an entry short is taken with a stop loss above the session spike high.
Price subsequently moves down and closes below the Asian low. We move our profit stop down allowing for a retest of the Asian low. Price moves lower and through our Target 1… leaving a very wicky bottom to the candle. We move our profit stop lower. Price closes below our Target 1 which we protect and we are closed the following candle – well in advance of the US session.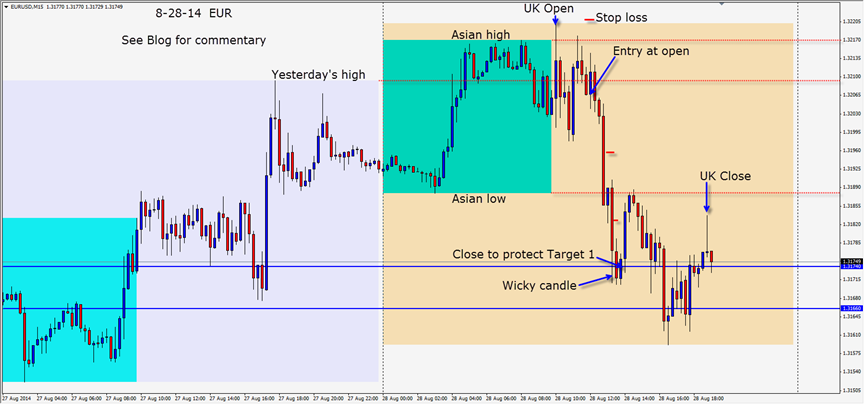 Be extra careful trading around month end order flows. As always, be selective in your setups and keep your stops tight.
Back tomorrow if we find a trade.
Questions Michael@privateforexcoaching.com