The AUD made a familiar setup with 3 lower highs. After the third lower high and a very bearish 3 candle reversal an entry short is taken with a stop loss above the Asian session high. Although I do not like entries in the middle part of the Asian session range, 3 lower highs, a very bearish 3 candle reversal consistent with overall Daily trend, and a cheap stop of 10 pips made this trade very attractive. It also met our minimum 3:1 Reward for our Risk minimum to our Target 2.
US PPI created some volatility as the Asian session low was tested and gave way to the downside after the Uof M Consumer Sentiment disappointed. We closed the trade just after the European close as it begins to retrace.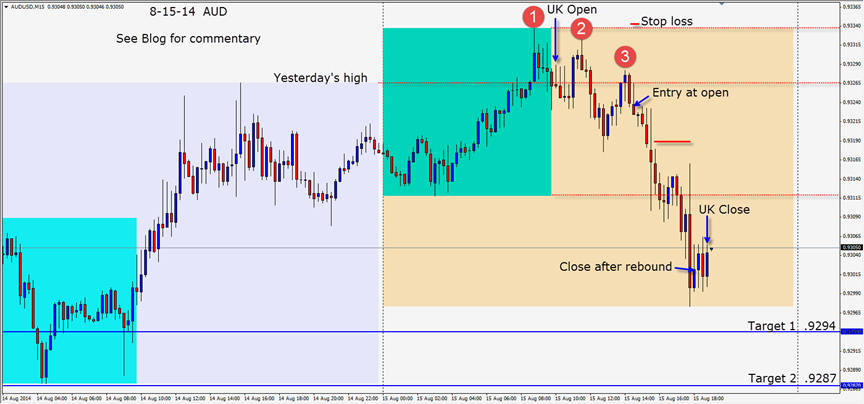 Nice to have found an Aussie trade once again. This summer the NZD has been much easier to trade. For those of you watching the JPY – it produced a nice trade setup this session too.
Good luck with our trading! Enjoy your weekend!
Back Tuesdays if we find a trade.
Questions? Michael@privateforexcoaching.com