With the US Unemployment number and reaction behind us, we see the market is reversing to the downside consistent with the EUR Daily time frame trend. With a greater that 3:1 Reward for our Risk, we enter short with 2 hours left in our trading session.
Price moves down enabling us to move the stop loss to a profit stop…removing any stress from the trade. As price continues down, we continue to lock in profit. We anticipate a retest of a critical level from the hourly chart which price touches before moving down further. As the UK session ends, we close the trade reluctantly and leave the rest of the move to the US traders.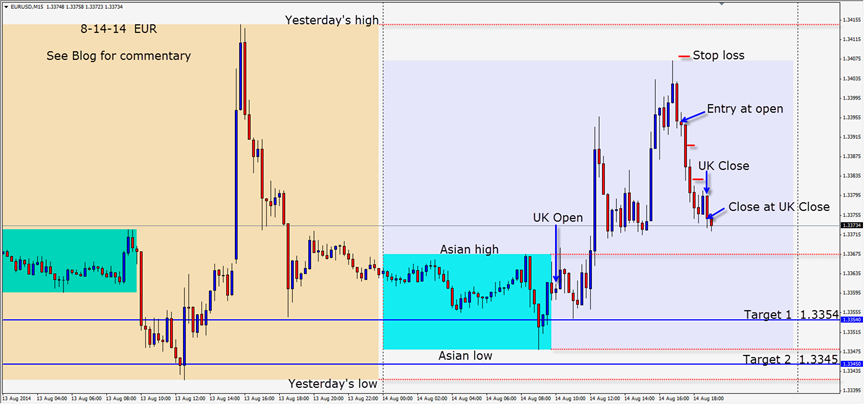 Good luck with your trading!
Back tomorrow if we find a trade.